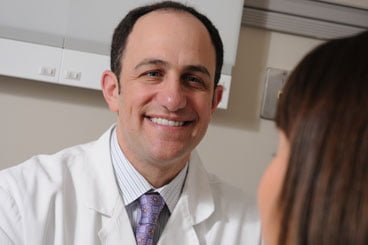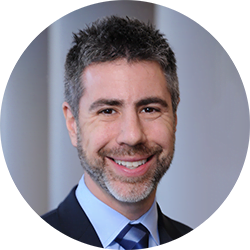 The annual conference and festival that draws tens of thousands of people and takes over Austin, Texas, in March is selecting speakers for its 2017 programming, and it's up to YOU to help choose who will take the stage.
Vote for ITM investigators David Rubin, MD, and Samuel Volchenboum, MD, PhD, to share how the data from your wearable devices can be used to fix common clinical trial hurdles so that new treatments and cures for diseases can be discovered faster.
STEPS TO VOTE – DEADLINE SEPT. 5
Go to https://auth.sxsw.com/users/sign_up to create a voting account. (It's easy.)
Check you email! Just click the link to verify you're a real person.
Sign in at https://auth.sxsw.com/users/sign_in.
Visit the page for David and Sam at http://panelpicker.sxsw.com/vote/67693.
Click the thumbs up to vote!

"Researchers really want to work together, but often they aren't aware of the problems that cross fields and create opportunities for great collaboration," said Marsha Rosner, PhD, Director Emerita of the Ben May Department for Cancer Research and a co-organizer of the event.
Attendees included Eric D. Isaacs, Executive Vice President for Research, Innovation and National Laboratories; Melina Hale, PhD, University of Chicago Medicine Dean for Faculty Affairs; Connie Lee, PhD, Biological Sciences Division (BSD) Assistant Dean for Basic Science; and Nicola Ferrier, PhD, of Argonne National Laboratory.
Presenters included Julian Solway, MD; Marsha Rosner, PhD; Kasey Day from Ben Glick's Lab; Norbert Scherer, PhD; Andrey Elagin, PhD, from Henry Frisch's Lab; Erik Shirokoff, PhD; Greg Shakhnarovich, PhD; Maryellen Giger, PhD; Bobby Kasthuri, MD, PhD; Steven Shevell, PhD; Jeremy Wolfe, PhD, of Harvard Medical School, Boston University, and MIT; Yali Amit, PhD; Bob Rosner, PhD; and Ian Foster, PhD, Director of the Computation Institute, a joint institute of the University of Chicago and Argonne National Laboratory.
To get involved, email translationalresearch@uchicago.edu.