Come and join our team! The Institute for Translational Medicine's (ITM) Clinical Research Center (CRC) is looking for a new Senior Clinical Research Center Coordinator. The coordinator will oversee the day-to-day activities of CRC clinical trials to ensure research protocols run smoothly. The coordinator will work closely with the ITM's Associate Director for the Hub Research Capacity Cluster and study Principle Investigators to help execute research that improves human health. Responsibilities include:  
Monitoring the daily administrative and technical activities of the center's ongoing clinical trials

 

Ensure studies adhere to Good Clinical Practices (GCP) and policies developed by the Institutional Review Board (IRB), Food and Drug Administration (FDA), and Code of Federal Regulations (CFR)

 

Report on data to multiple investigators

 

Coordinating and participating in audits and surveys

 

Training and mentoring study teams on the basics of clinical research, Good Clinical Practice (GCP), Good Documentation Practices (GDP), and Standard Operating Procedures (SOPs) using the ITM's HRC cluster

 

Training junior clinical research staff

 

Help develop and execute strategic and operational plans for clinical research


 
About the Institute for Translational Medicine (ITM)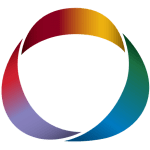 The Institute for Translational Medicine (ITM) makes research breakthroughs happen and gets those discoveries into the real world to improve your health as soon as possible. The ITM is a partnership between the University of Chicago and Rush in collaboration with Advocate Health Care, the Illinois Institute of Technology (Illinois Tech), Loyola University Chicago, and NorthShore University HealthSystem that's fueled by almost $35 million in grants from the National Institutes of Health (NIH). We're part of a network of more than 60 NIH-supported sites across the country working to slash the time it takes to develop and share new treatments and health approaches. We work with you and for you to make participating in health research easy, so that together we improve health care for all.
Join the movement and learn more about how we help researchers, physicians, community members, industry, government organizations, and others at chicagoitm.org.
Connect with us on Facebook and Twitter @UChicagoITM.
The ITM is supported by the National Center for Advancing Translational Sciences (NCATS) of the National Institutes of Health (NIH) through Grant Number UL1TR002389.