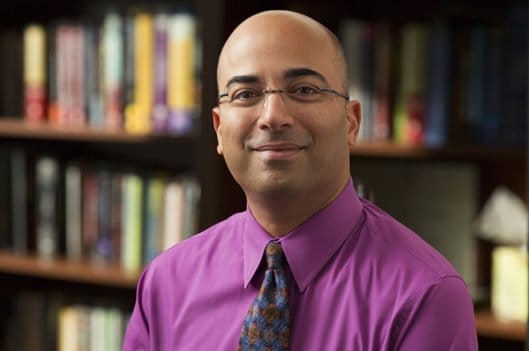 ITM-Rush researcher Niranjan Karnik is working to tackle depression, which is among the nation's leading causes of disability. It drains an estimated $50 billion from the economy and too often leads to suicide, one of the leading causes of preventable death. Yet public misunderstanding of depression and the stigma associated with the illness prevents many people from telling their doctors or other health care providers they are feeling depressed. In addition, many health care providers do not ask patients about their mental health.
"Depression is like most other chronic conditions. It's manageable and preventable, but first it must be identified," says Rebecca Lahey, MSW, LCSW, a coordinator of mental health services in the Department of Health and Aging at Rush University Medical Center.
Lahey is leading a pilot project at three Rush primary care clinics designed to identify patients with depressive symptoms by integrating a screening process into regular conversations that patients have with their existing health care providers.
Since November, while medical assistants measure patients' vital signs, a routine part of any appointment, they also have asked patients about mood, energy levels and appetite. The answers then are entered into each patient's electronic medical record, just like the vital sign measurements.
And just like an irregularity in blood pressure or respiratory rate would create a computer prompt with proven medical recommendations, answers indicating the patient may have symptoms of depression signal the patient's primary care physician to engage the patient in a conversation designed to better determine whether the patient might be suffering from depression.
Being sad is normal. Staying sad is not
"Everyone feels sad or anxious from time to time. We all deal with events or issues that cause us to feel down, or scared or even lonely," says Niranjan Karnik, MD, PhD, a psychiatrist at Rush who led the design of the depression screening effort. Depression, however, is when that sadness or anxiety become very intense, or those feelings continue for more than two weeks and impair daily functioning.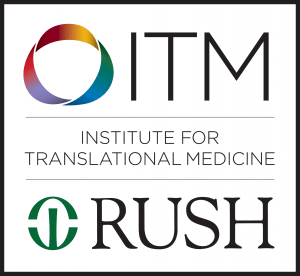 "Unfortunately, too many people who do have depression come to think that being sad is normal, or that their feelings show a weakness" and then don't seek help, Lahey adds. That misconception is why integrating screening for depressive symptoms into their regular conversations with their doctor is important.
In February, the U.S. Preventive Services Task Force, the public health agency whose influential guidance often determines what insurance companies cover, issued strong recommendations that physicians actively screen patients for depression at regular, annual visits. That guidance puts depression screening in the same category as yearly mammograms, diabetes screening in overweight patients, or lung cancer screening for smokers.
Team approach equals sustained success
The Rush depression screening pilot program doesn't just identify patients who may be depressed, but also sets in motion a collaborative care plan that is modeled after other successful programs.
"Not everyone showing symptoms of depression needs to see a psychiatrist," Lahey says. Mild depression symptoms can be addressed by patient self-management, guided by social workers trained in cognitive behavioral therapy. Psychiatrists are made available for clinical consulation for patients with more severe symptoms, and social work care coordinators assist with connecting patients with community mental health resources when appropriate.
Like any other chronic condition, Lahey emphasizes, "getting the right level of care as early as possible leads to the best outcomes." Further, successful programs at other health systems show that social workers and case managers have sustained success by not only screening patients, but by providing the expertise and patient engagement that keeps patients on track.
The program is a collaboration between the Rush University Section of Population Behavioral Health, Rush Health and Aging and Rush Population Health and is being piloted at Rush Primary Care – Lakeview, Rush Primary Care, and Rush Pediatric Primary Care. In 2018, all Rush primary care clinics will conduct annual depression screenings.