Secure Funding, Free Research Resources, Video Production, and More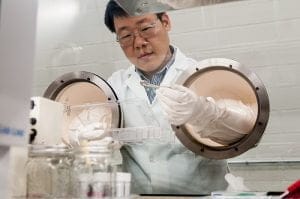 The Institute for Translational Medicine (ITM) is now accepting applications for its Pilot Award Program that offers up to $60,000 in funding, a suite of free study design resources, science communications training, and a professional pitch video.
Since 2007, the ITM has given investigators more than $5.1 million in seed funding to kick-start clinical and translational research that has the potential to impact human health. Pilot Award researchers have gone on to launch companies, secure millions of dollars in additional funding, build national programs, and more.
The new ITM Pilot Award program launched Sept. 1, 2016, offering more money, new communications training and resources, and collaboration opportunities with community members, industry leaders, and more.
Individuals from any ITM institution, which includes the University of Chicago, Rush, Loyola University Chicago, NorthShore University HealthSystem, the Illinois Institute of Technology (IIT), and Advocate Health Care, are eligible to apply.
This year the ITM is aligning its funding support with Healthy Chicago 2.0, a plan to improve residents' health launched by Mayor Rahm Emanuel and the Chicago Department of Public Health (CDPH). The program is focused on building a city where everyone enjoys equitable access to resources, opportunities, and environments that maximize their health and well-being. Proposed projects should align with one of the following Health Chicago 2.0 program areas:
Expanding Partnership and Community Engagement
Addressing Root Causes of Health (economic development, transportation, climate change, and housing)
Addressing Education
Increasing Access to Health and Human Services
Promoting Behavioral Health
Strengthening Child and Adolescent Health
Chronic Disease – Obesity and Physical
Chronic Disease – Tobacco
Preventing and Controlling Chronic Disease
Obesity
Tobacco Use
Cancer and Chronic Disease Management
Reducing the Burden of Infectious Disease
Reducing Violence
Utilizing and Maximizing Data and Research
Applicants will first submit a brief, one-page Letter of Intent (LOI) by Sept. 29 to be considered. The ITM Pilot Award Review Committee will then select 10 finalists to move forward and enter a full application. Pilot Award finalists will also receive free ITM resources for study design, video production, communications support, and more.
Mark your calendars with the below important dates.
Letters of Intent (LOI) Due: Friday, Sept. 29, 2017, 11:59:59 PM
Review of LOIs October 2017
Applicant Invitations Issued to the Top 10: Nov. 1, 2017
Full Applications Due: Friday, April 27, 2018, 11:59:59 PM
Applications Reviewed: May and June, 2018
Award Start Date: July 1, 2018
Click Here to View the RFA and Apply
About the Institute for Translational Medicine (ITM)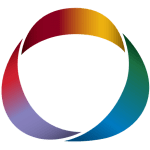 The Institute for Translational Medicine (ITM) makes research breakthroughs happen and gets those discoveries into the real world to improve your health as soon as possible. The ITM is a partnership between the University of Chicago and Rush in collaboration with Advocate Health Care, the Illinois Institute of Technology (Illinois Tech), Loyola University Chicago, and NorthShore University HealthSystem that's fueled by almost $35 million in grants from the National Institutes of Health (NIH). We're part of a network of more than 60 NIH-supported sites across the country working to slash the time it takes to develop and share new treatments and health approaches. We work with you and for you to make participating in health research easy, so that together we improve health care for all.
Join the movement and learn more about how we help researchers, physicians, community members, industry, government organizations, and others at chicagoitm.org.
Connect with us on Facebook and Twitter @UChicagoITM.
The ITM is supported by the National Center for Advancing Translational Sciences (NCATS) of the National Institutes of Health (NIH) through Grant Number UL1TR002389.