The National Institutes of Health (NIH) has selected the Institute for Translational Medicine's (ITM) sites at Advocate Health Care and the University of Chicago as part of a national team aiming to improve the health of individuals with Down syndrome, the most common genetic cause of intellectual disability in the U.S.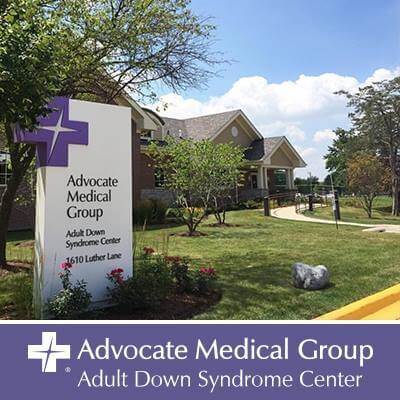 The NIH Investigation of Co-occurring Conditions Across the Lifespan to Understand Down Syndrome (INCLUDE) project is a trans-NIH effort funding research for critical health and quality-of-life needs for individuals with Down syndrome, while also investigating risk and resilience factors for common diseases that they share with those who do not have Down syndrome – such as Alzheimer's disease, dementia, autism, congenital heart disease and diabetes.
The Institute for Translational Medicine (ITM), an NIH-funded health research accelerator network in Chicago, is one of 25 institutions that received an NIH award through the INCLUDE project.
"Advocate Medical Group Adult Down Syndrome Center, on the campus of Advocate Lutheran General Hospital, is one of the largest adult Down syndrome centers in the U.S., and combining its clinical strengths with the big data expertise at the University of Chicago set the stage for a perfect collaboration," said Julian Solway, MD, Director of the ITM and UChicago's Walter L. Palmer Distinguished Service Professor of Medicine and Pediatrics.
The ITM will use its $500,000 award—divided between Advocate Health Care and the University of Chicago—to harness the power of big data analytics to identify suspected co-occurring conditions among individuals with Down syndrome. The goal is to use that knowledge to identify new treatments and tailored ways to help people with and without Down syndrome based on the types of conditions that they have.
"Because Down syndrome is caused by the presence of an extra chromosome 21, there should be significant differences in the biology of these patients that are not seen in the general population," said Andrey Rzhetsky, PhD, the UChicago Edna K. Papazian Professor of Medicine and Human Genetics who is spearheading the big data analysis. "Investigating massive datasets is a bit like a criminal investigation. "There's adventure and you can find things that you didn't expect."
This study will dive into more than 175 million electronic medical records to uncover new information about Down syndrome and work with Advocate Health Care's clinical side to verify and apply the benefits of the findings.
"We've made tremendous strides to increase the life expectancy of adults with Down syndrome during the last half century, but more research is needed to determine best health care practices and treatments for common age-associated conditions," said Brian Chicoine, MD, lead researcher for Advocate Health Care and cofounder and medical director of the Advocate Medical Group Adult Down Syndrome Center. "Through our research and comprehensive analyses of large global datasets, we hope to discover patterns of co-occurring diseases so that we may ultimately improve quality of life for individuals with Down syndrome."
Working with the Advocate Research Institute, researchers will collate data sets to compare the incidence of co-occurring conditions, examine differences found, and evaluate factors affecting these differences.
"We're excited to be a part of this NIH initiative that will inform the development of health care guidelines, promote best practices, and direct further research that may benefit both individuals with and without Down syndrome," said Denise Angst, PhD, RN, vice president of Advocate Research Institute. "It is a great example of clinical and big data experts working together to uncover new ways to improve health care."
Learn more about the INCLUDE project here.
About the Institute for Translational Medicine (ITM)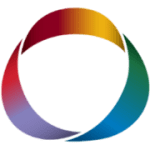 The Institute for Translational Medicine (ITM) helps you live your best life by making research breakthroughs happen and getting those discoveries into the real world to improve your health as soon as possible.
The ITM is a partnership between the University of Chicago and Rush in collaboration with Advocate Health Care, the Illinois Institute of Technology (Illinois Tech), Loyola University Chicago, and NorthShore University HealthSystem that's fueled by about $35 million in grants from the National Center for Advancing Translational Sciences at the National Institutes of Health through its Clinical and Translational Science Awards (CTSA) Program.
We're part of a network of more than 55 CTSA Program-supported hubs across the country working to slash the time it takes to develop and share new treatments and health approaches. We work with you and for you to make participating in health research easy, so that together we improve health care for all.
Join the movement and learn more about how we help researchers, physicians, community members, industry, government organizations, and others. Visit us at chicagoitm.org and connect with us on Facebook, Twitter, Instagram, YouTube, and LinkedIn @ChicagoITM.
About Advocate Health Care

Advocate Health Care is the largest health system in Illinois and one of the largest accountable care organizations in the country. Advocate Research Institute supports research across the health system. Recognized for its clinical leaders, top hospitals and many sites of care, Advocate has become an important partner to advance population health and conduct clinical trials of innovative drugs and devices. Enhancing patient health and quality of life remains at the forefront of Advocate research and drives our researchers to evaluate best care practices, improve patient outcomes and offer state-of-the-art treatment options to the patients we serve. Advocate is part of Advocate Aurora Health, one of the top 10 largest not-for-profit, integrated health systems in the United States. We help people live well.
For more information, contact Sara Serritella, Director of Communications, at sara@chicagoitm.org.
This project is supported by the National Center for Advancing Translational Sciences (NCATS) of the National Institutes of Health (NIH) through Grant Numbers UL1TR002389, KL2TR002387, and TL1TR00238 that fund the Institute for Translational Medicine (ITM). The content is solely the responsibility of the authors and does not necessarily represent the official views of the NIH.