A company launched by an ITM-UChicago researcher that's poised to find new treatments and prevention medications for food allergies recently closed on a $3.5 million seed financing round.
ClostraBio, whose treatments have the potential to impact the almost 15 million Americans who suffer from food allergies, launched in the fall of 2016 to apply the groundbreaking research of Professor Cathryn Nagler to find new medications to cure, treat, and prevent food allergies using the microbiome – the massive community of tiny organisms that naturally live in and on the human body.
Since its launch, the company has secured $3.5 million in seed funding from investors like Joe Mansueto—University of Chicago trustee and the founder of Chicago-based investment research company Morningstar—and Daniel and Angela Oakley, a Virginia couple with children that have severe food allergies.
"It has become really clear in the last 10 years that the microbiome has profound influences on our health," said ITM's Nagler, PhD, the Bunning Food Allergy Professor at the University of Chicago and co-founder of ClostraBio. "ClostraBio's approach is harnessing the power of the microbiome to prevent and treat disease."
Nagler's company plans to use its first round of outside capital to take the drug through additional lab testing before starting human trials.
The company brings together a dream team of academic and entrepreneurial experts, along with the high-tech UChicago research infrastructure to be at the forefront of treating and preventing food allergies.
In 2014 Nagler and her team discovered that the presence of Clostridia, a common class of gut bacteria, protects against food allergies by acting as a barrier that prevents the trigger foods from entering the bloodstream and sparking an allergic reaction. Nagler's group identified the differences between the bacteria in the guts of healthy infants and those who were allergic to cow's milk in 2015, and her team has created mouse models that mimic the human microbiome by transferring bacteria from infants into mice.
"We have been able to make these discoveries because we can actually transfer fecal material from patients into mice," Nagler said. "The fact that we've conferred the babies' phenotype to a mouse by only transferring the fecal material is mindboggling. That clearly suggests that the microbiome is controlling this process, in addition to giving us a platform to work with to test our drug candidates."
ClostraBio will use these special mice and controlled UChicago lab environments, such as the Gnotobiotic Mouse Facility, to test their potential treatments.
"The Gnotobiotic Mouse Facility is so unique that it can't be easily replicated elsewhere," Nagler said. "We don't have to start from scratch, which will allow us to move our findings forward as quickly as possible."
Nagler tapped into the UChicago innovation pipeline to commercialize her work, allowing ClostraBio to incorporate, receive funding, and hire its first employee in less than a year.
The Institute for Translational Medicine (ITM) first awarded Nagler and her team a Technology and Commercial Development Pilot Award to create and test the mouse models on which potential ClostraBio microbiome-controlling allergy treatments will be evaluated.
After the ITM-funded project proved the process was successful and could scale, Nagler and her team used that data and the resources from numerous UChicago organizations to launch ClostraBio, including the Polsky Center for Entrepreneurship and Innovation and its UChicago Innovation Fund and Technology Commercialization and Licensing (TCL) teams, the University of Chicago Institute for Molecular Engineering (IME), the Booth School of Business, and the Biological Science Division.
Some of those resources include ClostraBio's $200,000 in funding from the Innovation Fund, and another $40,000 award after earning fourth place in the Booth School of Business' Edward L. Kaplan New Venture Challenge. These funds, combined with the support of new investors, have helped the startup raise $3.5 million in seed funding.
ClostraBio's co-founder is serial entrepreneur and materials scientist Jeffrey Hubbell, the Eugene Bell Professor in Tissue Engineering at UChicago. Hubbell has founded five companies and has 77 patents bearing his name. For ClostraBio, he is creating a synthetic version of a bacterial product that regulates the gut barrier and immune system, which Nagler will test in her mouse models.
The company also secured its first investors in long-time UChicago philanthropic donors who invested $800,000 to fund ClostraBio's 2017 operations. That financial contribution allowed Nagler to bring on John Colson, PhD, a former IME postdoctoral fellow and active Polsky member, as ClostraBio's Director of Operations and first employee.
"I came to the University of Chicago with the explicit goal of becoming an entrepreneur," said Colson, who took advantage of the training, networking, and other UChicago innovation resources. "We're looking forward to transforming the treatment landscape for food allergies and impacting the lives of parents, children, and others who suffer from it."
More than 30 years of Nagler's career has been dedicated to research, and she said this step into entrepreneurship with ClostraBio would not have been possible without UChicago's backing and innovation pipeline.
"I'm passionate about my research, and now I'm excited to see how it can make a greater impact on patients' lives," Nagler said. "Being able to form this company with the support all of these different parts of the University is pretty amazing."
About ClostraBio
ClostraBio is a discovery- and preclinical-stage biopharmaceutical company creating some of the first drugs to prevent and treat life-threatening food allergies by harnessing the power of the microbiome – the millions of bacteria and other microbes naturally living in and on people. ClostraBio is using this new approach to develop ways to improve the protective ability of the gut microbiome to produce treatments for the more than 15 million Americans who suffer from food allergies. A team of world-renowned University of Chicago scientific and business experts launched the company in 2016, and its work has been showcased everywhere from premier journals to TIME Magazine. Explore the research behind the business here. Learn more and get involved with the ClostraBio at www.clostrabio.com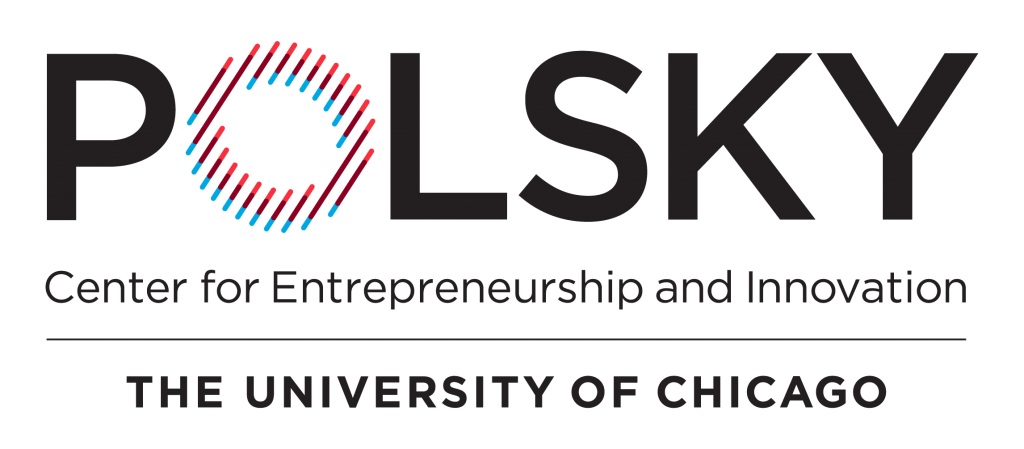 About the Polsky Center for Entrepreneurship and Innovation
The Polsky Center for Entrepreneurship and Innovation drives venture creation and technology commercialization within the University of Chicago and surrounding community. Through education, partnerships, and venture support, the Polsky Center advances the knowledge and practice of entrepreneurship and accelerates the commercialization of research. Among its offerings is the top-ranked accelerator program, the Edward L. Kaplan, '71, New Venture Challenge, which is where companies like GrubHub and Braintree got their start. Since 1996, the New Venture Challenge has helped launch more than 160 companies worldwide that have gone on to achieve more than $4 billion in mergers and exits and raised over $575 million in funding. The Polsky Center helps students, faculty, staff, alumni, researchers and local entrepreneurs navigate the complex process of creating and growing a startup. Its resources include a 34,000 square-foot, multi-disciplinary co-working space called the Polsky Exchange; a $20 million Innovation Fund that invests in early-stage ventures; and a state-of-the-art Fabrication Lab for prototyping new products. By leveraging the University's distinctive strengths in research and a combined research budget of more than $1.5 billion from its three affiliates—Argonne National Laboratory, Fermilab, and the Marine Biological Laboratory—the Polsky Center paves the way for more ideas to have a meaningful impact on society. Learn more at polsky.uchicago.edu.
About the Institute for Translational Medicine (ITM)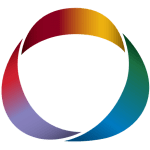 The Institute for Translational Medicine (ITM) makes research breakthroughs happen and gets those discoveries into the real world to improve your health as soon as possible. The ITM is a partnership between the University of Chicago and Rush in collaboration with Advocate Health Care, the Illinois Institute of Technology (Illinois Tech), Loyola University Chicago, and NorthShore University HealthSystem that's fueled by almost $35 million in grants from the National Institutes of Health (NIH). We're part of a network of more than 60 NIH-supported sites across the country working to slash the time it takes to develop and share new treatments and health approaches. We work with you and for you to make participating in health research easy, so that together we improve health care for all.
Join the movement and learn more about how we help researchers, physicians, community members, industry, government organizations, and others at chicagoitm.org.
Connect with us on Facebook and Twitter @UChicagoITM.
The ITM is supported by the National Center for Advancing Translational Sciences (NCATS) of the National Institutes of Health (NIH) through Grant Number KL2TR002387.