Want to move your work from bench to bedside as seamlessly as possible? Check out the Clinical and Translational Science Award (CTSA) program's Trial Innovation Network (TIN).
TIN is a new CTSA collaborative initiative that congregates the expertise and resources from CTSA program hubs to help innovate your study. TIN includes features like a central IRB system, webinars, study design toolkits, and more to make your study more effective.
TIN also offers support for efficacy to effectiveness (E2E) trials, or trials where a successful efficacy study transitions seamlessly into an effectiveness trial. Studies like these are important because they address safety gaps, streamline the trial process, and offer an opportunity to better understand how a treatment will work in real-world clinical settings.
Learn how to boost your trial design at the two-day E2E Design Lab workshop March 7-8 in Boston, MA, offered by CTSA's Massachusetts Institute of Technology (MIT) NEWDIGS program in collaboration with the JHU-Tufts Trial Innovation Center. The interactive event will dive into the process of planning a Phase 2 or Phase 3 E2E multi-center trial to help you improve your research and study design.
You can also take advantage of JHU-Tufts Trial Innovation Center's E2E consultations. Receive personalized advice and trial design support from the center to help transition your efficacy trial quickly and efficiently. From protocol-specific consultations to statistical analysis advice, TIN resources can help you innovate your work as it moves through the phases of testing.
TIN's trial support services are open to all of ITM 2.0, including UChicago, Rush, NorthShore, IIT Advocate, and Loyola.
Questions? Contact Sheeona Gorman, PhD, JHU-Tufts Trial Innovation Center Project Lead, at sgorman@tuftsmedicalcenter.org. 
Set Up Your TIN Consultation Here
About the Institute for Translational Medicine (ITM)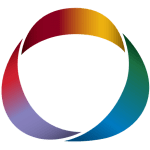 The Institute for Translational Medicine (ITM) makes research breakthroughs happen and gets those discoveries into the real world to improve your health as soon as possible. The ITM is a partnership between the University of Chicago and Rush in collaboration with Advocate Health Care, the Illinois Institute of Technology (Illinois Tech), Loyola University Chicago, and NorthShore University HealthSystem that's fueled by almost $35 million in grants from the National Institutes of Health (NIH). We're part of a network of more than 60 NIH-supported sites across the country working to slash the time it takes to develop and share new treatments and health approaches. We work with you and for you to make participating in health research easy, so that together we improve health care for all.
Join the movement and learn more about how we help researchers, physicians, community members, industry, government organizations, and others at chicagoitm.org.
Connect with us on Facebook and Twitter @UChicagoITM.
The ITM is supported by the National Center for Advancing Translational Sciences (NCATS) of the National Institutes of Health (NIH) through Grant Number UL1TR002389.