He has sung in the choir at U.S. presidents' funerals. He has baked the best cherry pie in the state of Maryland. And he has managed the third largest Clinical and Translational Science Award (CTSA) in the country.
Now after almost a decade of growing the CTSA program at Johns Hopkins University, Gerald Moose Stacy is returning home to Chicagoland to serve as the new Administrative Director of the Institute for Translational Medicine (ITM), UChicago's CTSA program. The National Institutes of Health (NIH) supports a consortium of CTSAs at more than 60 medical research institutions across the country.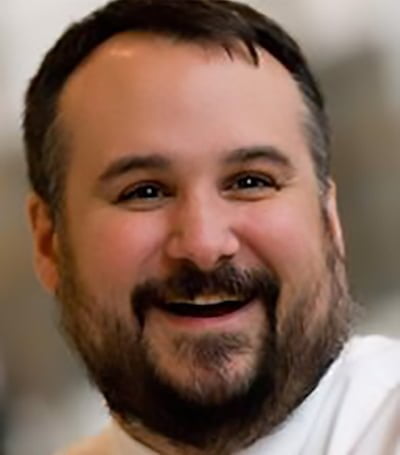 "I'm looking forward to the opportunity to take some of what I've learned at Hopkins and see how it fits in Chicago," Stacy said. "While I've loved living in Baltimore for almost 24 years, Chicago has been in my blood my whole life. This was the perfect opportunity to move back."
Stacy has been with Johns Hopkins' CTSA, the Institute for Clinical and Translational Research (ICTR), since its 2007 inception and has helped build it into a $17 million per year grant. What started out as a team of three has evolved into a staff of nearly 30 and a community of more than 300 faculty members who receive salary support. Each year more than 1,000 investigators make use of the ICTR's programs and services.
"I don't think any of us knew back then what these CTSAs were supposed to be," said Stacy, who currently serves as the Administrative Director at the ICTR.  "We certainly didn't know at that time the profound impact that they were going to have. I'm proud of my staff and the work we've done to make the ICTR such an important resource for Hopkins' researchers and the community at large."
One such resource is now one of the CTSA's largest annual community engagement events.
In 2010 Stacy and his ICTR team were the driving force behind creating a community conversation around HeLa cells – the oldest and most commonly used human cell line in scientific research – following the release of author Rebecca Skloot's The Immortal Life of Henrietta Lacks.
HeLa cells originated from Henrietta Lacks, an African-American patient at Johns Hopkins who was treated for cervical cancer in 1951. Lacks' doctor removed some of her cancerous cells while treating her without obtaining her written consent – something that was routine at the time, but raises several ethical flags in the present.
While Lacks died from the disease when she was just 31 years old, her cells have lived on in the scientific research community and biosupply companies. It's estimated that the number of HeLa cells produced could fill the Empire State Building 100 times.
Stacy and his staff created the annual Henrietta Lacks Memorial Lecture Series in response to the book, inviting Lacks' family and the author to campus to share their stories and spark a discussion on bioethics and race. Each year hundreds of people participate in the event, which includes a youth symposium for local high school students along with scholarships and community awards.
"The lecture series took a very difficult situation and through sheer advocacy became an opportunity for us to engage with our community about ethical issues in clinical research," Stacy said. "It has completely changed the conversation, and that is entirely the work of the ICTR."
Another resource Stacy launched at Johns Hopkins is the Study Coordinator Apprenticeship and Mentoring Program (SCAMP), a two-year undergraduate training program designed to create a pool of pay-by-the-hour study coordinators who can provide flexible support to investigators and are eligible to sit for the Certified Clinical Research Professional (CCRP) exam. SCAMP's first group of four trainees graduated this year, and all were hired by employers like the American Association of Medical Colleges (AAMC) before completing the program.
"The last round we had more than 100 applicants," said Stacy, adding that SCAMP will be expanding to accept new trainees every six months. "It has become a competitive program, people love the service, and it's gaining national attention."
While Stacy has attracted attention for professional work, he has also made a name for himself in the baking and musical worlds.
The Downers Grove native studied harp at Johns Hopkins University's Peabody Institute and went on to sing for more than 12 years in choirs at the Washington National Cathedral, including the funerals of Presidents Ronald Reagan and Gerald R. Ford.
And this year he won the coveted Blue Ribbon for the best cherry pie at the Maryland State Fair.
"I've been bitten by the bug," said Stacy, who has been perfecting his recipes for the last two years. "The people at the Illinois State Fair better watch out, because my pies are being entered!"
Stacy said next on the agenda is finding out as much about the ITM and University of Chicago as possible.
"I'm looking forward to learning more about the ITM and working with everyone to make it a must-need, must-have resource for researchers and even more attractive to funders and the community," he said.
Join the ITM in welcoming Gerry, who started Feb. 16, and connect with him at gstacy3@bsd.uchicago.edu.
By Sara Serritella/UChicago ITM Copyright © 2015 University of Chicago Institute for Translational Medicine (ITM). All Rights Reserved.