More than 20 million Americans struggle with a substance abuse disorder, according to the most recent government data, and nearly half of Americans know a family member or friend struggling with addiction.
What could be the first medical treatment for cocaine addiction is being created by an Institute for Translational Medicine (ITM) researcher,
according to research published Sept. 17 in the journal Nature Biomedical Engineering
.
And it could be scaled to tackle other drug addictions and the opioid epidemic.
"Drug abuse is one of the foremost public health problems in this country and in the world, and there is no FDA-approved medication for treating cocaine abuse," said the ITM's Ming Xu, PhD, a professor of anesthesia and critical care at the University of Chicago. "By simply cutting out a piece of skin, introducing a new gene to those skin cells, and then putting it back on the body, we've developed a system to treat cocaine abuse."
Xu's collaborator Xiaoyang Wu, PhD, assistant professor at UChicago's Ben May Department for Cancer Research, developed the engineering process.
Their research, made possible with the help of an ITM Pilot Award, edits a patch of normal skin using an engineering technology that puts an anti-cocaine gene into skin stem cells. This system allows Xu and Wu to take a small section of skin, add the anti-cocaine gene to the skin's cells, and then put it back onto the patient through a process called grafting, a routine procedure where a piece of skin is added onto the body.
The genetically-modified cells produce anti-cocaine proteins that enter the bloodstream and break down cocaine in a way that makes it unrewarding and nontoxic to the brain and body. And because the tool uses a routine skin grafting procedure, the process is safe, minimally invasive, and affordable.
The Potential To Help Millions of Patients.
The goal is to make several versions of these patches that are tailored to fit a variety of genetic profiles so that doctors can select the most effective one for their patient.
The treatment could also scale to address other addictions, such as opioids, alcohol and cigarettes. About 120 people die each day from opioid-related overdoses. And with more than 15 million Americans suffering from alcoholism, and cigarette smoking accounting for one in every five deaths in the U.S., Xu and Wu's treatment has the potential to help millions of patients.
Cocaine disrupts normal brain function by flooding the brain with dopamine—a chemical in the brain responsible for making people feel pleasure. Though this flooding of the brain can create temporary feelings of happiness and energy, it also causes short- and long-term mental and physical problems, like paranoia, violence, nausea, and more.
Just like you take LACTAID to break down the lactose in milk products before it causes discomfort, Xu and Wu's anti-cocaine gene helps the drug pass more safely through the body without causing any of the addicting or dangerous mental and physical effects. The technology has already worked at preventing cocaine abuse, addiction, relapse, and overdose in lab experiments with mice, a government-required first step to ensure treatments are as safe as possible before being evaluated in people.
The only current treatments for cocaine addiction are behavioral interventions, where people meet with therapists to help change unhealthy habits. While behavioral therapy can help lessen cocaine addiction, it can't fundamentally alter the body's ability to handle the drug like this potential new treatment could.
"Skin engineering can provide a safe, efficient, and long-term solution for many otherwise terminal or severely disabling diseases," said Wu. "Our study revealed the potential that engineered skin grafts can be used to combat drug abuse and overdose, laying the key groundwork for future translation of our technology."
Now that the technology is successful in mice, Xu and Wu will go on to test the procedure in other animal models before moving to clinical trials with human volunteers.
"We're very thankful to the National Institutes of Health and ITM for providing funding for this research," said Xu. "They and the University of Chicago provided a great scientific environment to strike this fruitful collaboration."

About the Institute for Translational Medicine (ITM)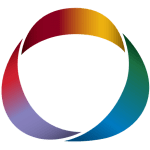 The ITM is a partnership between the University of Chicago and Rush in collaboration with Advocate Health Care, the Illinois Institute of Technology (Illinois Tech), Loyola University Chicago, and NorthShore University HealthSystem that's fueled by about $35 million in grants from the National Center for Advancing Translational Sciences at the National Institutes of Health through its Clinical and Translational Science Awards (CTSA) Program.
We're part of a network of more than 55 CTSA Program-supported hubs across the country working to slash the time it takes to develop and share new treatments and health approaches. We work with you and for you to make participating in health research easy, so that together we improve health care for all.
Join the movement and learn more about how we help researchers, physicians, community members, industry, government organizations, and others. Visit us at chicagoitm.org and connect with us on Facebook, Twitter, Instagram, YouTube, and LinkedIn @ChicagoITM.
This project is supported by the National Center for Advancing Translational Sciences (NCATS) of the National Institutes of Health (NIH) through Grant Numbers UL1TR002389, KL2TR002387, and TL1TR00238 that fund the Institute for Translational Medicine (ITM). The content is solely the responsibility of the authors and does not necessarily represent the official views of the NIH.
Media Contact:
Sara Serritella
Director of Communications
Institute for Translational Medicine (ITM)
sara@chicagoitm.org