Join In-Person or Online Each Month For Talks and Receptions
The Institute for Translational Medicine (ITM) is launching a new monthly seminar series this October on contemporary issues in clinical and translational research and unique ways to harness ITM resources to address them.
Attendees across Chicagoland will connect in-person or online at 3 p.m. on Fridays for a variety of presentations and discussion, along with receptions for organic connecting and collaboration. Venue locations will rotate among the six ITM institutions, including the University of Chicago, Rush, Loyola University Chicago, NorthShore University HealthSystem, Advocate Arora Health and Illinois Tech. The first session on Oct. 7 will be held at Rush.
"ITM Grand Rounds creates a venue for blue-sky thinking, creative ideation, and nucleation of new ways to conceive and carry out research with multidisciplinary teams, broad stakeholder input, and new data sources," said Josh Jacobs, MD, Director of the ITM and Vice Dean for Research, Rush Medical College.
This series will spark new opportunities to address health equity across communities as the ITM enters its 16th year of accelerating health research to improve people's health.
"People's life experiences, ranging from where they live to the social, environmental, and psychological factors they face, are what we're referring to as 'the sociome,' and the sociome can have serious impacts on people's health," said Julian Solway, MD, Director of the ITM and Dean for Translational Research at the University of Chicago. "We're excited to kick off ITM Grand rounds by diving more into these issues and providing a roadmap to how the ITM can help you address the sociome factors that impair health as we all work toward health equity."
Each ITM Grand Round event will be followed by a reception to allow the audience to meet the speakers and connect with colleagues at each institution and across the ITM.
"The pandemic isolated us to Zoom meetings for years, and this is a great opportunity to reconnect in person, take advantage of new resources, and benefit from the natural synergies the come from being in the same place for the same cause," said Lainie Ross, MD, PhD, Director of the ITM and Associate Director of the University of Chicago's MacLean Center for Clinical Medical Ethics.
Secure your spot for the first ITM Grand Rounds event Friday, Oct. 7, by registering here.
ITM Grand Rounds Inaugural Event
ITM 3.0: Advancing Health Towards Health Equity in Metropolitan Chicago
Join the ITM's Principal Investigators – Joshua Jacobs, MD; Lainie Ross, MD, PhD; and Julian Solway, MD – as they talk about the ways the ITM can provide investigators, trainees, and stakeholders with the resources and knowledge to account for and address health disruptors throughout sociome and biological systems. Hear about training and career development programs, research platforms, communications channels, and pilot funding programs, and more to accomplish your goals in clinical and translational research through the wider-angle lens of health equity. This event will also be broadcast online and made available on the ITM website.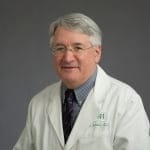 Joshua Jacobs, MD
William A. Hark, MD, Susanne G. Swift Professor Chairman, Dept of Orthopedic Surgery Vice Dean for Research Rush Medical College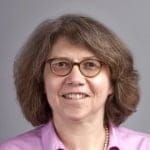 Lainie Ross, MD, PhD
Carolyn and Matthew Bucksbaum Professor of Clinical Medical Ethics Prof of Pediatrics, Medicine, Surgery, & The College Assoc Director, MacLean Ctr for Clinical Medical Ethics University of Chicago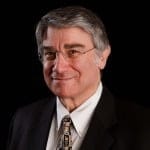 Julian Solway, MD
Walter L. Palmer Distinguished Service Professor of Medicine, Pediatrics, and Family Medicine Dean for Translational Medicine University of Chicago