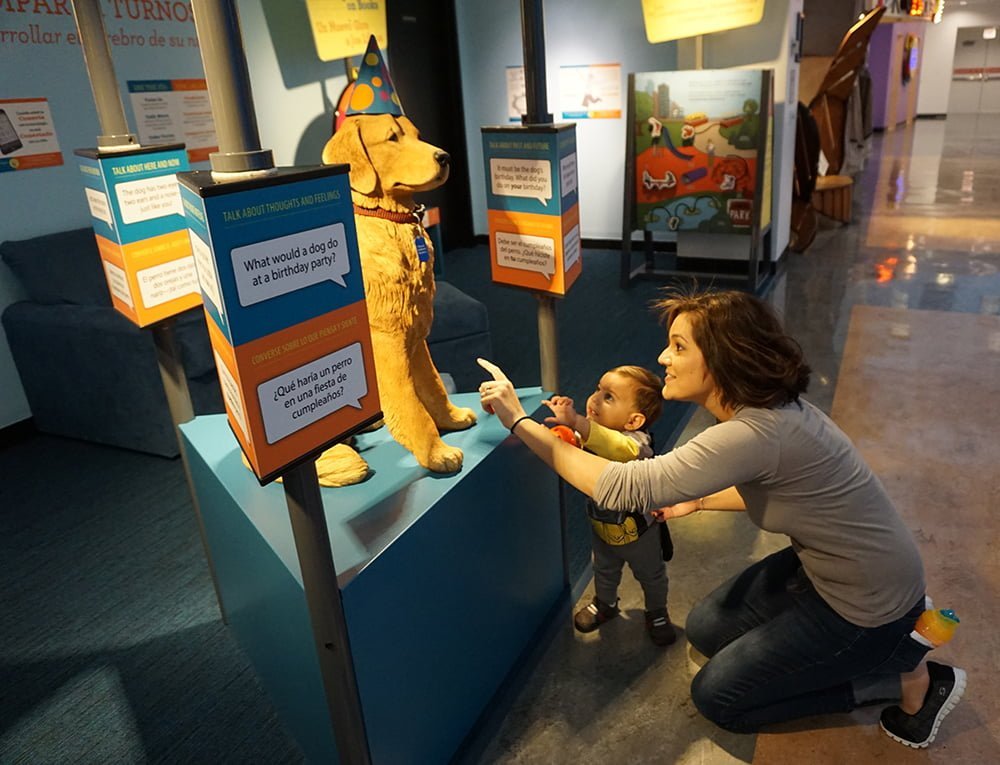 An Institute for Translational Medicine (ITM) researcher – whose studies on the power of language to support early brain development have led to a Netflix series collaboration, book, NBA collaboration, and more – has launched a UChicago research institute to give parents and caregivers effective tools to set their children up for success.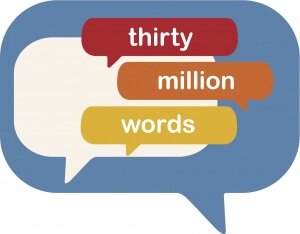 Dana Suskind, MD, builds on research findings that parents can propel the language skills of their children. Her work shows that a parent having conversations and interactions with a child will have a greater impact on that child's brain and emotional development than socioeconomic status or the parent's education level.
"I was able to better understand the basic science of child brain development and better see the impact of language," Suskind said. "To understand the power of language, you have to understand how a baby's brain develops. Words are nutrition for the brain, and the key to creating neural development is language."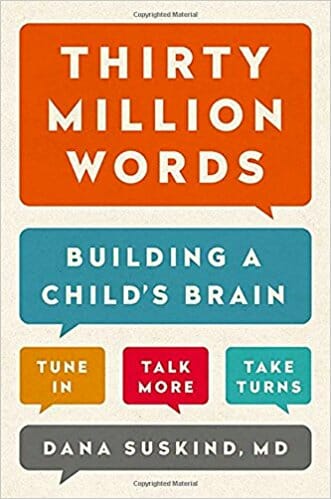 She made these early findings as part of an ITM study, and since then her work has been highlighted in national media outlets, turned into the book Thirty Million Words: Building a Child's Brain, and launched into the TMW Center for Early Learning + Public Health, a UChicago research institute that aims to create a population-level shift in knowledge and behaviors of parents and caregivers to optimize foundational brain development in children, birth to five years of age.
"The key to intelligence is parents talking and interacting with their children, but just knowing that doesn't mean parents know how to do that," said Suskind, University of Chicago Professor of Surgery and Pediatrics and Director of the Pediatric Cochlear Implant Program. "We have to help parents put that knowledge into play."
Programming she and her team have built based on this science is now being implemented and evaluated in communities across Chicago and beyond.
TMW-Newborn – a pilot program where parents at UChicago Medicine and Northwestern Memorial Hospital watched videos on how they could apply her findings for their children – has scaled to several hospitals in Pensacola, Fla. Suskind's team also developed TMW-Well Baby, a program that's being tested at 10 Chicago pediatric clinics.
She and her team have worked with the Chicago Children's Museum to launch an interactive, pop-up exhibit at three Chicago Public Library branches and at UChicago Medicine's Comer Children's Hospital.
Her research has also led to pop culture applications outside traditional health care settings.
TMW partnered with The Steve Nash Foundation to build an NBA Player Development Initiative called the Starting 5, which teaches professional basketball players how to boost the brain development of not only their own children, but the kids they interact with as NBA athletes.
Her findings have also been woven into the animated children's Netflix series Word Party from the Jim Henson Company.
Her research began when she received one of the National Institutes of Health (NIH) CTSA Career Development (KL2) Awards through the ITM.  Funded through a grant from the NIH's National Center for Advancing Translational Sciences (NCATS), the Clinical and Translational Science Awards (CTSA) Career Development Program provides promising researchers at the start of their careers with salary support, research funding, mentoring, and specialized training. The awards allow them to gain important skills and eliminate competing priorities in order to focus on their research at a critical time when their ideas are still unproven and their scholarly reputations still unset.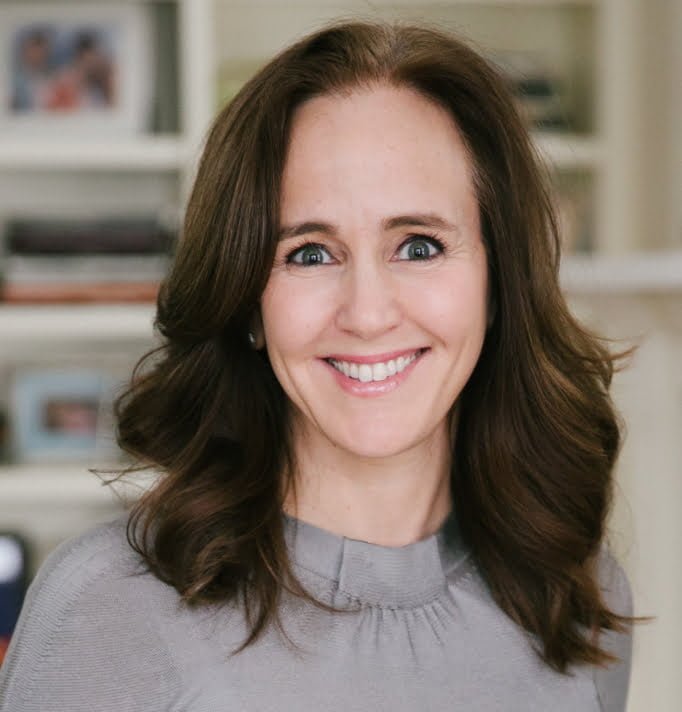 For young scientists like Suskind, these awards can be a catalyst that accelerates their careers.
"The K Grant gave me the bandwidth and space to think creatively, which has been a great gift," Suskind said. "The ITM helped transform me and my research."
That transformation began more than 10 years ago, when Suskind started performing pediatric cochlear implant surgeries and noticed big differences in how her patients were learning to talk and read.
Some children would be on par with their hearing peers, and some would not.
Suskind's clinical experience with her patients inspired her to examine the language gap between children of different socioeconomic statuses. She discovered that children in a lower socioeconomic class were hearing fewer words compared to their peers in middle- and upper-class environments.
Children in a lower socioeconomic class hear about thirty million fewer words by age four than their counterparts, according to a famous 1995 study. University of Kansas researchers Betty Hart and Todd Risley discovered that children who heard more words were better prepared for school, and by third grade they had bigger vocabularies, were stronger readers, and got higher test scores. The kids who started out ahead, stayed ahead. The kids who started out behind, stayed behind.
With the help of her ITM KL2 Award, Suskind developed a greater understanding of the reasons why language affects brain development.
The ITM provided Suskind with her first start-up funding for the TMW-Home Visiting program that coaches parents on ways to build their children's language skills – and in turn, their brains. She tested it in a small-scale randomized control trial (RCT) with low-income families in Chicago.
The study showed significant impact on the quality and quantity of parental language input.
Parents increased their word count by about 20 percent per hour. The number of exchanges between adult and child increased by nearly 35 percent. Children's vocalizations increased by about 40 percent.
Suskind's team is now testing this at a larger scale, working one-on-one with about 200 low-income families of young children for several years. Parents and caregivers are learning strategies to maximize their child's early language development using TMW's 3Ts: Tune In and respond to what their child is communicating; Talk More and build their child's vocabulary with descriptive language; and Take Turns to engage their child in conversations and foster curiosity and knowledge.
Suskind said that some of the most meaningful moments of her research career have been seeing families realize the power they have on their children's future.
"I think there's a misconception that literacy and socioeconomic problems are so entrenched, they can't be solved," Suskind said. "I hope my research ultimately shows that change can occur and science can guide the way. In fact, science can be the basis for real social change."
Some parents are already taking that to heart. Rosalinda Almanza, a 24-year-old mother, told USA Today that she enrolled current TMW study with her 22-month-old daughter, Dahlia.
"They say the more you talk, the more words you use, the smarter they get," she said. "It expands their minds."
Read More:
Suskind's research has also been published in Communication Disorders Quarterly, Child Language Teaching and Therapy, Journal of Child Language, and Bridging the Early Language Gap: A Plan for Scaling Up.
Get your copy of her book, Thirty Million Words: Building a Child's Brain by clicking here.
Contact tmw@bsd.uchicago.edu to get involved with the project.
Apply for your chance at the protected time and funding that helped launch Dana's work with a K Scholar award. Learn more here.
About the Institute for Translational Medicine (ITM)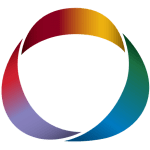 The Institute for Translational Medicine (ITM) makes research breakthroughs happen and gets those discoveries into the real world to improve your health as soon as possible. The ITM is a partnership between the University of Chicago and Rush in collaboration with Advocate Health Care, the Illinois Institute of Technology (Illinois Tech), Loyola University Chicago, and NorthShore University HealthSystem that's fueled by almost $35 million in grants from the National Institutes of Health (NIH). We're part of a network of more than 60 NIH-supported sites across the country working to slash the time it takes to develop and share new treatments and health approaches. We work with you and for you to make participating in health research easy, so that together we improve health care for all.
Join the movement and learn more about how we help researchers, physicians, community members, industry, government organizations, and others at chicagoitm.org.
Connect with us on Facebook and Twitter @UChicagoITM.
The ITM is supported by the National Center for Advancing Translational Sciences (NCATS) of the National Institutes of Health (NIH) through Grant Number KL2TR002387.