The Institute for Translational Medicine (ITM) has named three award winners and selected 10 finalists for the next round of its research accelerator program that offers $60,000 and high-value resources to launch innovative projects.
The ITM has given researchers nearly $7 million in seed funding and hundreds of thousands of dollars in resources through its Pilot Award program to explore unique ideas and work with community and industry partners to turn those findings to real-world health improvement tools as soon as possible. Former Pilot Award winners have gone on to launch companies, secure millions of dollars in federal funding, create national programs, and more.
The 2018 award winners will tackle health issues like mental illness and brain and colon cancer. Enjoy their videos below, and click here if you're interested in getting involved.
The finalists are ITM researchers from the Illinois Institute of Technology, Rush, and the University of Chicago, and their projects involve collaborators across the ITM network and country. They'll be offered a range of free resources available through the ITM in preparing their final applications due in October 2018.
Reviewers will narrow the pool of 10 finalists down to three award winners. The projects will kick off Jan. 1, 2019, with awardees receiving:
$60,000 in funding.
ITM resource support for each step of the study process.
Video production and communications support to share research findings and impacts.
Learn more about the ITM Pilot Awards and other funding opportunities here.
The 2018 Pilot Award recipients are:
Preventing Cancer from Coming Back
Benjamin Shogan, MD
Assistant Professor of Surgery
University of Chicago
Building the First Blood Test to Diagnose and Treat Mental Illness
Jennifer Wildes, PhD
Associate Professor in the Department of Psychiatry and Behavioral Neuroscience
Director, Eating Disorders Program
University of Chicago
Using Altitude Sickness Pills to Better Treat Brain Cancer
Bakhtiar Yamini, MD
Professor of Surgery
Director, Neurosurgical Oncology
University of Chicago
The finalists advancing to the next round of the new funding cycle include:
Helping Chicago Students Create Videos to Promote Healthy Nutrition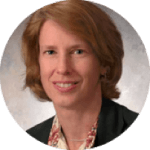 Deborah Burnet, MD
Professor of Medicine and Pediatrics
Section Chief, General Internal Medicine
University of Chicago
Nearly one in every five school-age children is obese. Chicago nonprofit Pilot Light integrates food education into a school's curriculum to promote kids' health and wellness. Burnet plans to collaborate with Pilot Light to help scale its model by working with high school film students to create a series of 10 food education videos. These videos could be used in classrooms throughout Chicagoland and live beyond school walls as an accessible tool for parents and community stakeholders to share wellness information made for young people, by young people.
Project Title: "Pilot Light: Building Healthy Nutrition Skills in Chicago's Youth"
Collaborators: Althera Steenes, and Michael Quinn, PhD, of UChicago; Alexandra DeSorbo-Quinn and Kendra Julion of Pilot Light.
Building Better Treatments for Heart and Kidney Disease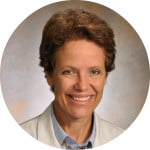 Arlene Chapman, MD
Professor of Medicine
University of Chicago
Nearly 6 million Americans have heart failure, and more than 661,000 Americans have kidney failure. The few treatment options that exist require serious medical procedures, such as dialysis or organ transplants. Chapman's research has shown that a gene traditionally associated with kidney disease turns on in heart failure and produces a helpful peptide that decreases blood volume, lowers blood pressure, and more – all of which help the heart and kidneys function better. Manipulating this gene to create more of these beneficial peptides could be the key to treating congestive heart failure and kidney failure. Chapman wants to test this theory to create effective, less-risky treatment options for heart and kidney failure patients.
Project Title: "Reciprocal translational studies for the treatment of cardiac and kidney disease, where a rare kidney disorder (ADPKD) can inform a common medical condition (congestive heart failure)"
Collaborators: Ivana Kuo, PhD, Loyola University Chicago
Engaging Doctors in Making Research Participation the New Normal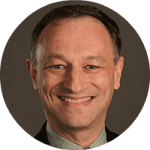 David Meltzer, MD, PhD
Fanny L. Pritzker Professor of Medicine
Chief of the Section of Hospital Medicine
Director of the Center for Health and the Social Sciences
Chair of the Committee on Clinical and Translational Science
University of Chicago
Less than 10 percent of Americans participate in clinical research. The ITM's New Normal campaign will launch a social movement to make participating in clinical trials routine behavior to improve health care for everyone. Meltzer wants to evaluate a doctor recruitment model to see whether a group of physicians can generate interest among their patients to participate in a low-risk clinical trial. This would give valuable insight for New Normal campaign design in clinical settings, as well as evaluate how effective it is for clinical research participants to be recruited by their doctors.
Project Title: "New Normal"
Collaborators: Eugene Chang MD, PhD, Jack Gilbert, PhD, James Liao, MD, and Emily Perish, MPP; all of UChicago.
Boosting the Microbiome to Prevent Disease in African American Men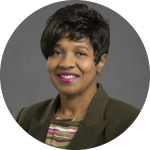 Wrenetha Julion, PhD, MPH, RN, FAAN
Professor in the Department of Women, Children, and Family Nursing
Rush
African American men are at higher risk of developing cardiovascular disease and colorectal cancer than other demographics. Though there are nutrition-based programs to address these issues, they often fail because they don't take into account social factors that make it difficult for black men to stick to the program. Julion's proposed project would evaluate a culturally-sensitive approach using a convenient nutrition bar to boost their microbiomes. She plans to use those bars to deliver a new prebiotic supplement—or a non-digestible food ingredient that grows healthy bacteria in your intestines – to help optimize their microbiomes and avoid or overcome colorectal cancer, cardiovascular disease, obesity, and other related conditions.
Project Title: "Using Prebiotics to Favorably Modulate Gut Dysbiosis in African American Fathers"
Collaborators: Barbara Swanson, PhD, RN, FAAN, ACRN; Ali Keshavarzian, MD;
Louis Fogg, PhD; all of Rush; Bruce Hamaker, PhD, Purdue University; Heather Rasmussen, PhD University of Nebraska
Building a New Treatment for Migraines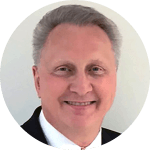 Richard Kraig, MD, PhD 
William D. Mabie Professor in the Neurosciences
Departments of Neurology and Neurobiology, Pharmacology and Physiology
Director, Migraine Headache Clinic
University of Chicago
One in ten people experience migraines, or intense headaches that cause nausea, sensitivity to light and sound, dizziness, and more. Migraines can be debilitating, and they cost the U.S. economy as much as $30 billion per year in medical expenses and lost time at work. Current treatments just address the symptoms of migraines, not the cause. Excessive brain activity and increased oxidative stress levels, or an imbalance of chemicals in the brain, can cause these severe headaches. Kraig's previous research found that increasing social, physical, and intellectual activity releases a protein into the body that reduces these problems in the brain. He now wants to test this protein as a potential new treatment for migraines.
Project Title: "In vivo Development/Validation of Pharmacodynamic Biomarker for Nasal IGF-1-Treatment of Migraine"
Collaborators: Lisa Won, PhD, of UChicago; Richard Laforest, PhD, and David Reichert, PhD, of Washington University in St. Louis; Seurat Therapeutics, Inc.

Advisors: Roderick Johnson, MBA, of Chicago Innovation Mentors; Michael Iacoviello, PhD, of Syneos Heath; David Katz, PhD, of Sparrow Pharmaceuticals; Eric Waehner, MBA, of Recordati Rare Diseases; Lilli Zakarija, MS, of EdgeOne Medical.
Decreasing Minority Diabetes Rates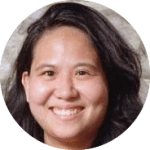 Eunice Santos, PhD
Chair, Department of Computer Science
Ron Hochsprung Endowed Chair of Computer Science
Illinois Institute of Technology
Black people with Type 2 diabetes are more likely than their white counterparts to be diagnosed with the disease and experience an amputation or end-stage kidney disease. One key aspect of the health disparity in such underserved populations is the difference in the prescription behaviors of physicians serving underserved populations when compared to physicians serving general populations. Santos wants to explore the factors behind such health disparities with a focus on understanding the dynamics behind doctors' decision-making process when prescribing diabetes medication. These insights will help Santos understand how doctors' behavior impacts diabetes rates so that these behaviors can be addressed and ultimately lower those high rates in underserved populations.
Project Title: "An Agent-Based Approach to Modeling Prescribing Behaviors for Type 2 Diabetes Care Among Health Care Providers for Underserved Populations"
Collaborators: Ali Cinar, PhD, and John Korah, PhD, both of Illinois Institute of Technology; Elbert Huang, MD, and Neda Laiteerapong, MD, MS, both of UChicago.
Exploring New Ways to Treat Head and Neck Cancer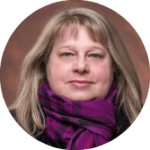 Amanda Marzo, PhD
Assistant Professor in the Department of Internal Medicine, Division of Hematology, Oncology and Cell Therapy
Rush
Head and neck squamous cell carcinoma (HNSCC) is the seventh most common cancer worldwide. It causes pain in the throat area, difficulty swallowing, ulcers, and can be deadly. Marzo's research shows that a certain cytokine—or substance created by your immune system cells—could help get rid of HNSCC tumors. Marzo wants to study this substance to create more personalized treatments that harness your immune system to fight cancer.
Project Title: "Establishing the role of IL-15 and biomarker efficacy has on HNSCC"
Collaborators: Tanguy Seiwert, MD; Nishant Agrawal, MD; Arun Khattri, PhD; Sara Kochanny; all of UChicago; Kerstin Stenson, MD; Samer Al-Kudari, MD; Joe Goldufsky; Jeffrey Borgia, PhD; Mary Jo Fidler, MD; all of Rush.

Predicting How Uterine Tumors Act to Prevent Health Problems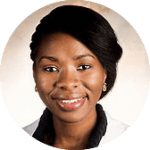 Sandra Laveaux, MD, MPH
Assistant Professor of Obstetrics/Gynecology
University of Chicago
Uterine fibroids are non-cancerous tumors of the uterus that affect up to 80 percent of reproductive-aged women and are the leading cause for hysterectomies in the U.S. Fibroids can cause heavy uterine bleeding, pain, bladder issues, and pregnancy complications. Fibroid behavior is unpredictable and as a result, it can be challenging for doctors to counsel women on which care options may be best. Laveaux wants to address this problem by utilizing enhanced imaging techniques combined with patient demographics to predict fibroid behavior.  Laveaux hopes to build a tool that would allow doctors to better personalize care plans as well as empowers women with the information they need to make informed decisions about their reproductive health.
Project Title: "Using Multi-Parametric MRI and Clinical Parameters to Predict Uterine Fibroid Behavior"
Collaborators: Aytekin Oto, MD, MBA; Carla Harmath, MD; Shari Snow, MD; Laura Douglass, MD; Greg Karczmar, MD; Sadia Haider, MD, MPH; all of UChicago 
Altering the Microbiome to Reduce Bone Damage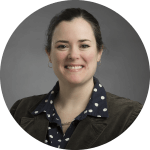 Meghan Moran, PhD 
Assistant Professor in the Department of Cell & Molecular Medicine
Rush
Osteolysis is a condition where debris from a joint prosthetic, like a hip or knee replacement, causes inflammation that destroys the surrounding bone and loosen the prosthetic. It can cause pain, fractures, infections, and require invasive revision surgery. Moran's research shows that orthopedic issues in the knee join affect the gut microbiome, which is the community of microorganisms living in our intestines. Moran wants to explore the connection between the microbiome and bone health to understand exactly how changes in the gut may slow the progression of osteolysis. Her goal is to use these insights to create new ways to identify and track bone loss surrounding an orthopedic implant so that joint replacement patients can keep their bones healthy.
Project Title: "The Gut Microbiome as a Novel Diagnostic Tool for Osteolysis"
Collaborators: Brett Levine, MD, MS; Rick Sumer, PhD; Ali Keshavarzian, MD; all of Rush.
Studying Vaccines to Protect Against the Flu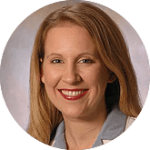 Emily Landon, MD 
Assistant Professor of Medicine
Medical Director, Antimicrobial Stewardship and Infection Control
University of Chicago
As much as 20 percent of the U.S. population gets the flu each year, and it kills as many as 49,000 people. Vaccines are the most effective form of prevention, but they only provide some protection against a specific strain of the disease. And vaccine effectiveness may decrease if you've been vaccinated many times. Healthcare workers are at increased risk of getting and spreading the flu because of their close contact with patients, and they're more likely to experience low vaccine effectiveness because they're immunized year after year. Landon wants to study vaccine effectiveness in healthcare workers to better understand how the flu spreads and how repeat immunization impacts the shot's success. These findings will help lead to better vaccines that keep you healthier in flu seasons to come.
Project Title: "The effectiveness of influenza vaccination of HCW in reducing disease and viral shedding"
Collaborators: Sarah Cobey, PhD; Allison Bartlett, MD; Jessica Ridgway, MD; Kimberly Stanford, MD; Jennifer Pisano, MD; Patrick Wilson, PhD; all of UChicago; Ben Cowling, PhD, of University of Hong Kong; Ed Belongia, MD, of Marshfield Clinic.
About the Institute for Translational Medicine (ITM)


The Institute for Translational Medicine (ITM) helps you live your best life by making research breakthroughs happen and getting those discoveries into the real world to improve your health as soon as possible.
The ITM is a partnership between the University of Chicago and Rush in collaboration with Advocate Health Care, the Illinois Institute of Technology (Illinois Tech), Loyola University Chicago, and NorthShore University HealthSystem that's fueled by about $35 million in grants from the National Center for Advancing Translational Sciences at the National Institutes of Health through its Clinical and Translational Science Awards (CTSA) Program.
We're part of a network of more than 55 CTSA Program-supported hubs across the country working to slash the time it takes to develop and share new treatments and health approaches. We work with you and for you to make participating in health research easy, so that together we improve health care for all.
Join the movement and learn more about how we help researchers, physicians, community members, industry, government organizations, and others. Visit us at chicagoitm.org and connect with us on Facebook, Twitter, Instagram, YouTube, and LinkedIn @ChicagoITM.
For more information, contact Sara Serritella, Director of Communications, at sara@chicagoitm.org.
This project is supported by the National Center for Advancing Translational Sciences (NCATS) of the National Institutes of Health (NIH) through Grant Numbers UL1TR002389, KL2TR002387, and TL1TR00238 that fund the Institute for Translational Medicine (ITM). The content is solely the responsibility of the authors and does not necessarily represent the official views of the NIH.