The University of Chicago Institute for Translational Medicine (ITM) has named 10 finalists in the competition for its new Pilot Award program that offers $60,000 and high-value resources to launch innovative research projects.
"This new program will make cutting-edge research possible and create a pipeline into the many ITM resources designed to make conducting studies easier and faster," said Julian Solway, MD, Director of the ITM. "We're excited to be eliminating obstacles for our investigators and accelerating their discoveries to improve people's health."
Since 2007, the ITM has given investigators more than $5.1 million in seed funding to explore ideas that have the potential to improve human health. These researchers have used the data gathered to launch companies, secure millions of dollars in federal funding, build national programs, and more.
The new ITM Pilot Award program launched Sept. 1, 2016, and offers more money, new resources, and exclusive collaboration opportunities with stakeholders ranging from community members to industry leaders.
The ITM Executive Committee reviewed 54 applicants and selected the below to advance to the final round:

Marc Bissonnette, MD
Associate Professor at UChicago Medicine – Section of Gastroenterology, Cancer Research Center, Committee on Molecular Metabolism and Nutrition
"Blood Tests to Screen for Colon and Pancreatic Cancer"

Le Shen, PhD
Member, UChicago Institute for Integrative Physiology
"Loss of CCM Function"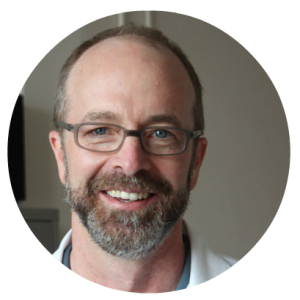 David Beiser, MD
Associate Professor of Medicine at UChicago Medicine
"REDCap Configurable Mobile Apps for Monitoring Treatment Response in Depression"

Corey Tabit, MD, MPH, MBA
Instructor of Medicine at UChicago Medicine
"The Gastrointestinal Microbiome and Non-Surgical Bleeding in Patients with Left Ventricular Assist Devices"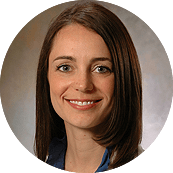 Jane Churpek, MD
Assistant Professor of Medicine at UChicago Medicine, Co-Director of the Comprehensive Cancer Risk and Prevention Program
"Inherited Genetic Factors Underlying Mesothelioma"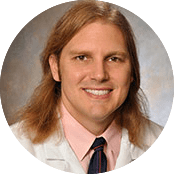 Philip Verhoef, MD
Assistant Professor of Medicine at UChicago Medicine
"Type 2 Immune Bias in Sepsis"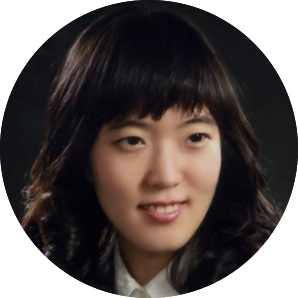 Stephanie Jo
Resident, UChicago Department of Radiology
"Role of DOT1L in Cartilage"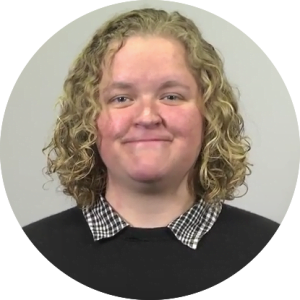 Alicia VandeVusse, PhD
Research Specialist 3 at UChicago's Center for Interdisciplinary Inquiry and Innovation in Sexual and Reproductive Health (Ci3)
"Exploring Experiences of Adolescent Fatherhood and Engagement with HIV Prevention and Care Among Young Men of Color Who Have Sex with Men and Women (YMSMW)"

Catalina Lawsin, PhD
Associate Professor at Rush University
"A Community-Based Approach for Developing Novel Web-Based Psychosexual Resources for Latina Cancer Survivors"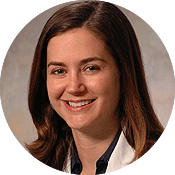 Valerie Press, MD, MPH
Assistant Professor of Medicine at UChicago Medicine, Hospitalist Scholar
"COPD Prediction"
Finalists will be guided through the range of free research resources available through the ITM – including study design, biostatistics, community feedback forums, communications support, and more – in preparing their final applications due April 28, 2017.
Submissions will include thorough scientific applications along with dynamic video pitches that members of the ITM's Community Advisory Review Council (CARC) and the ITM Executive Committee will use in evaluating the projects' potential impacts.
Reviewers will narrow the pool of 10 finalists down to three award winners, who will be announced in late spring. The projects will kick off July 1, 2017, with awardees receiving:
$60,000 in funding.

ITM resource support for each step of the study process.

Video production and communications support to share research findings and impacts.
Learn more about the new ITM Pilot Awards and other funding opportunities here.
About the Institute for Translational Medicine (ITM)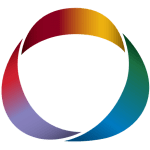 The Institute for Translational Medicine (ITM) makes research breakthroughs happen and gets those discoveries into the real world to improve your health as soon as possible. The ITM is a partnership between the University of Chicago and Rush in collaboration with Advocate Health Care, the Illinois Institute of Technology (Illinois Tech), Loyola University Chicago, and NorthShore University HealthSystem that's fueled by almost $35 million in grants from the National Institutes of Health (NIH). We're part of a network of more than 60 NIH-supported sites across the country working to slash the time it takes to develop and share new treatments and health approaches. We work with you and for you to make participating in health research easy, so that together we improve health care for all.
Join the movement and learn more about how we help researchers, physicians, community members, industry, government organizations, and others at chicagoitm.org.
Connect with us on Facebook and Twitter @UChicagoITM.
The ITM is supported by the National Center for Advancing Translational Sciences (NCATS) of the National Institutes of Health (NIH) through Grant Number UL1TR002389.