The University of Chicago Medicine (UCM) Community Benefit Grant Program has awarded more than $140,000 to three innovative projects combatting childhood obesity on Chicago's South Side, where almost 40 percent of those between age 5 and 17 are overweight or obese.
"The award recipients are helping UCM to favorably impact a major community health issue," said Brenda Battle, RN, Vice President for Care Delivery Innovation and Chief Diversity and Inclusion Officer. "Each of the community programs are helping to improve the lives of several local children. We couldn't be more pleased with the collaboration between the Urban Health Initiative (UHI) and the Institute for Translational Medicine (ITM) to make these grants possible."
This is the latest award for the joint initiative between the ITM and UHI to tackle adult diabetes and pediatric asthma and obesity – three prevalent conditions identified by a 2012 UCM Community Health Needs Assessment. Since the initiative launched in 2014, it has awarded more than $425,000 to nine nonprofits and their UChicago faculty collaborators who work with the teams and help scientifically measure the programs' impacts on residents' health. The next application deadline is March 30 to address adult diabetes.
"This initiative is improving health and building partnerships between local organizations and researchers so that discoveries can be translated directly into the community programs that impact people's lives," said ITM Co-Directors Julian Solway, MD, Dean for Translational Medicine, and Susan Cohn, MD, Dean for Clinical Research.
To help introduce community members to faculty with shared interests, this round of funding kicked off with a "Speed-dating" event in October. Local nonprofits partnered with UCMC faculty to apply, and the following projects received awards to combat pediatric obesity:

Pilot Light partners chefs with teachers to weave creative food and nutrition lessons into every-day subjects like social studies, science, and math to teach children where their meals come from and help them form healthy relationships with food. The program, which also brings the chefs into the schools to interact with students, is active in six Chicago Public Schools and currently reaches about 1,500 students in 3rd through 5th grade.
The grant will allow them to expand to two more sites, train teachers, put on family workshops, and have chefs lead two classroom demonstrations and a lunchroom takeover.
"We teach kids about food in a holistic way­ – how it gets to their table, and how their choices impact them today and their communities down the line," said Alexandra DeSorbo-Quinn, Executive Director of Pilot Light. "All kids are excited by food. Embedding food education into lessons sticks with students and motivates them to share with their families. The best way to reach parents and families is by getting kids excited so that they go home and say, 'Hey, here's what we learned today.' This funding will help us increase the number of schools we serve, and it will be invaluable to have UChicago's brilliant minds on hand to offer advice and ongoing support with evaluation."
UCMC Faculty Partners: Deborah Burnet, MD, Professor of Medicine and Pediatrics, Section Chief of General Medicine, ITM Community Cluster Co-Leader; and Michael Quinn, PhD, Senior Research Scientist, ITM Evaluations Manager.
Urban Initiatives' Work to Play program gives children in 1st through 4th grade a free spot on a soccer team, where the coach teaches lessons on health, character, and teamwork. The Chicago Public School-based program provides up to 180 minutes of physical activity each week through two practices and a game, all while incorporating nutritional education and healthy snacks. In order to participate, the students must meet their teachers' weekly behavioral and academic standards.
The grant will support the hiring and training of high-quality coaching staff at nine partner schools, and the UChicago collaboration will help Urban Initiatives develop an adult health curriculum for participants' parents and guardians.
"By hiring and training individuals who are also members of participants' school communities and families, we're able to impact participants' health behaviors and attitudes outside of program sessions," said Lauren Johnson, Urban Initiatives' Research & Evaluation Director. "It's innovative and exciting to have a hospital funding program that supports health promotion and disease prevention initiatives in the communities where many of their patients reside. Partnering with UChicago will help us offer a curriculum based on the most up-to-date health information and standards for youth."
UCMC Faculty Partner: Edwin K. McDonald IV, MD, Assistant Professor of Medicine
UChicago Charter School is made up of two elementary, one middle school and one combined middle and high school campuses collectively serving 1,900 students on Chicago's South Side. Its Fresh Fit Fun program will teach children, parents, and teachers about nutrition, increase student access to fitness activities, provide professional development to staff, and create a model for urban schools to promote healthy habits and combat childhood obesity. Regular events, such as Family Health & Wellness Nights and Sports & Nutrition Saturdays, will offer the community opportunities to learn in fun, hands-on ways.
"We're especially excited about the Fresh Fruits and Vegetables programming," said Todd Barnett, the Director of Partnerships at UChicago Charter School. "Our students need greater access to fresh fruits and vegetables, and the program will do just that while encouraging healthier eating habits in our youngest students. We're excited to be able to put our ideas into practice and partner with the UChicago team to evaluate their impact for our students."
UCMC Faculty Partner: Anna Volerman, MD, Assistant Professor of Medicine and Pediatrics, ITM investigator.
The deadline to apply for the next round of UCM Community Benefit Grant funding to combat adult diabetes on Chicago's South Side is March 30, 2016.
By Renee de Pooter. Edited by Sara Serritella.
About the Institute for Translational Medicine (ITM)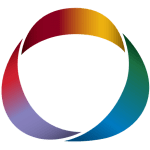 The Institute for Translational Medicine (ITM) makes research breakthroughs happen and gets those discoveries into the real world to improve your health as soon as possible. The ITM is a partnership between the University of Chicago and Rush in collaboration with Advocate Health Care, the Illinois Institute of Technology (Illinois Tech), Loyola University Chicago, and NorthShore University HealthSystem that's fueled by almost $35 million in grants from the National Institutes of Health (NIH). We're part of a network of more than 60 NIH-supported sites across the country working to slash the time it takes to develop and share new treatments and health approaches. We work with you and for you to make participating in health research easy, so that together we improve health care for all.
Join the movement and learn more about how we help researchers, physicians, community members, industry, government organizations, and others at chicagoitm.org.
Connect with us on Facebook and Twitter @UChicagoITM.
The ITM is supported by the National Center for Advancing Translational Sciences (NCATS) of the National Institutes of Health (NIH) through Grant Number UL1TR002389.
Contact:
Sara Serritella
ITM Communications Manager
serritella@uchicago.edu