The first Institute for Translational Medicine (ITM) Grand Rounds event kicked off Oct. 7 at Rush University Medical Center with a grand tour to the more than 80 attendees across six Chicagoland institutions on the new ways the ITM can support their research and goals for working towards health equity.
ITM Directors Julian Solway, MD, Lainie Ross, MD, PhD, and Joshua Jacobs, MD, helped launch the monthly series by sharing the latest ITM resources and opportunities, fueled by millions of dollars from the National Institutes of Health (NIH) National Center for Advancing Translational Sciences (NCATS) Clinical and Translational Science Awards (CTSA) Program. ITM Grand Rounds will highlight new resources and discoveries throughout the year and provide an in-person venue for people to connect and collaborate over food and refreshments.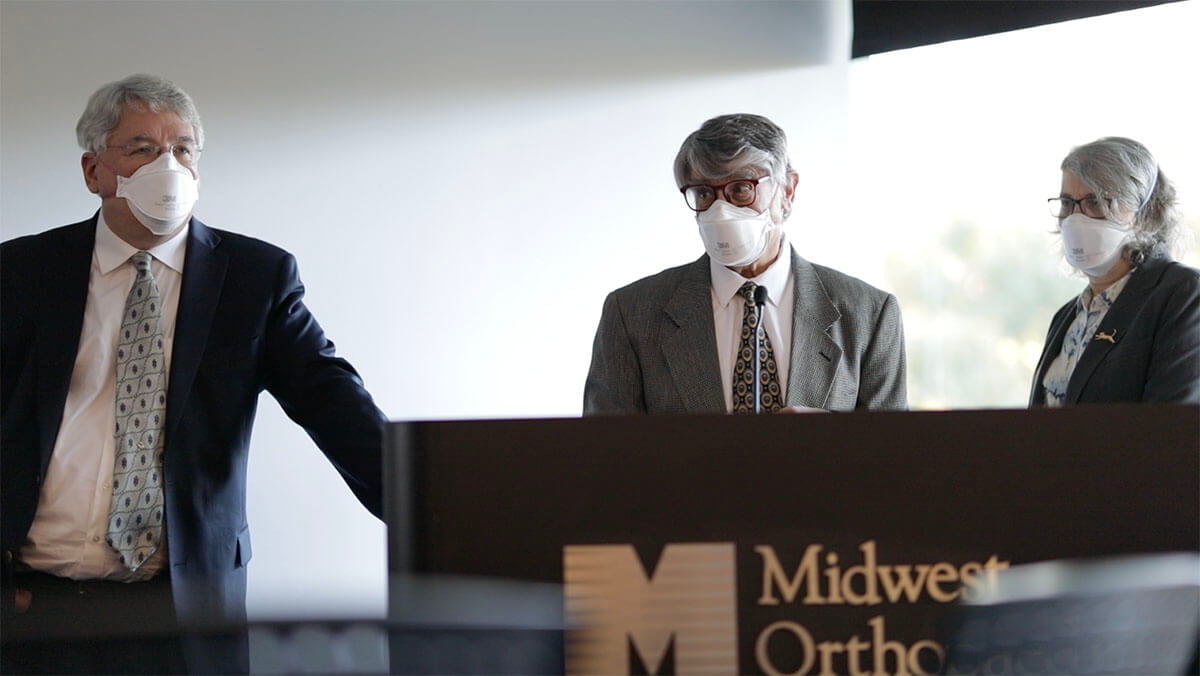 "It was wonderful to gather with our colleagues in this way for the first time in more than two years," Solway said. "This is where spontaneous connections and ideas are sparked, creating a special place for people to harness ITM resources and do things that might not otherwise be possible."
Solway shared a new way of looking at healthcare through the "sociome," where little details about people's daily lives impact their health beyond just the medication that they receive. For example, how do you know if a medication for asthma works if someone is living in a home with mold and cockroaches?
Ross shared new opportunities to help address those issues.
"These problems provide a unique opportunity to come together and create new solutions in a space like ITM Grand Rounds," Ross said. "We're looking forward to gathering everyone each month about a new topic and working together to improve human health."
New ITM programs, such as the ITM Navigator Network of community members, will work with researchers on things like developing study teams, navigating institutional resources across Chicagoland, and engaging the public.
Jacobs closed out the evening by showcasing ways the ITM helps researchers improve public health and deliver health information to the public, through opportunities like the ITM Pilot Awards, the KL2 Program, and The New Normal™ Campaign.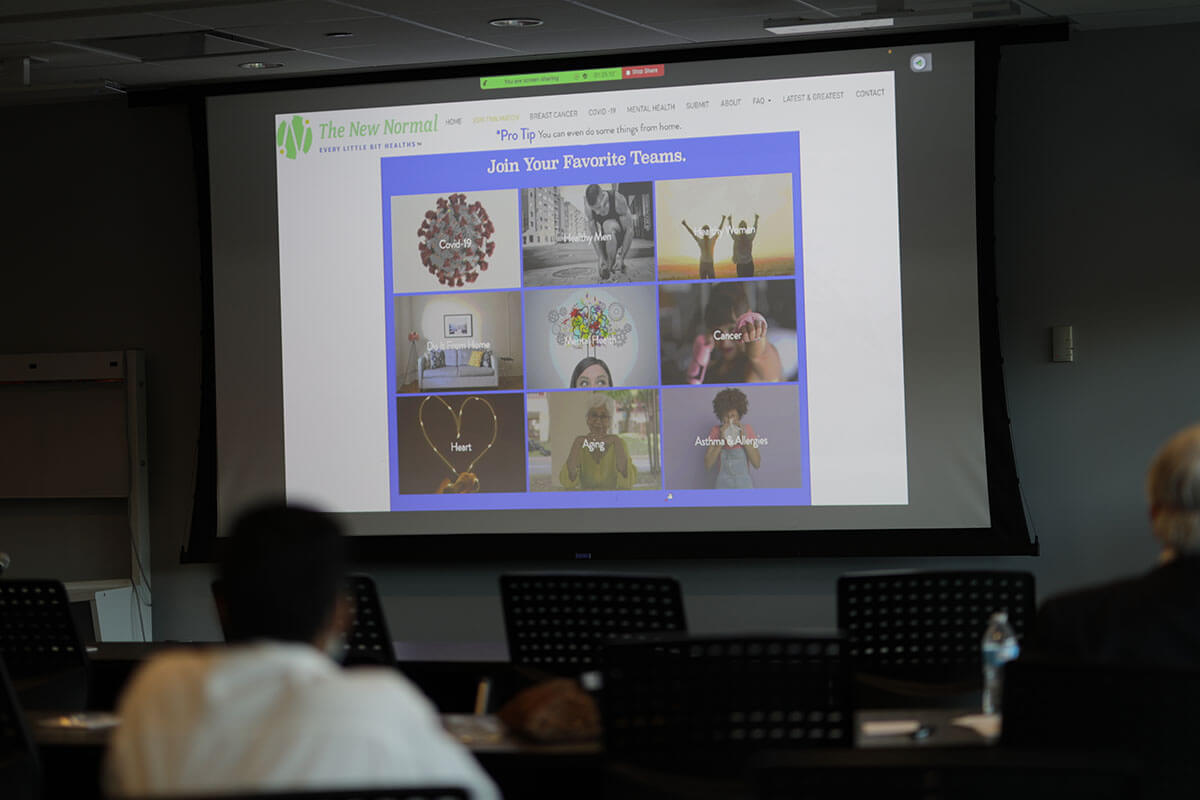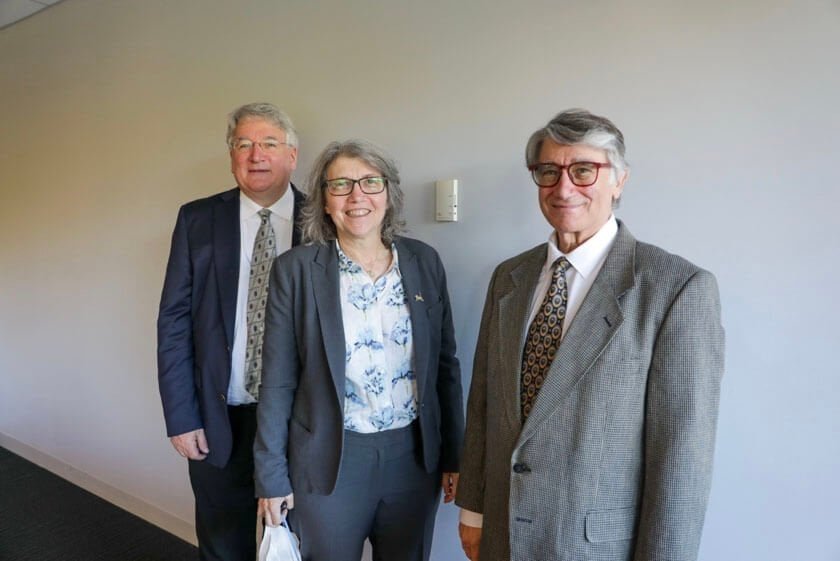 "The whole point of the ITM and its national network is to disseminate knowledge and to translate advancements in science to improvements in health," Jacobs said. "These programs are a way to provide science communications, education, and research resources so there can be breakthroughs." 

Each ITM Grands Rounds event ends with a reception and opportunity to sync with colleagues and forge new connections with people from across the region. This new monthly series is spearheaded by UChicago's Nathan Schoettler, MD, and Raghu Mirmira, MD, PhD. ITM Grand Rounds is part of the ITM's Translational Endeavors Core that's led by UChicago's Eric Beyer, MD, PhD, and coordinated by Les Cooke. 

"It was awesome," said Santosh Basapur, PhD, Assistant Professor at Rush and one of the leaders of the TRIO studios. "I'm really excited for the new journey of the next five years and the new sociome agenda."