The Human Imaging Research Office (HIRO) is streamlining medical imaging for researchers at the University of Chicago one scan at a time, saving them hundreds of hours and thousands of dollars.
As part of the T1 Research and Technology Cluster at the Institute for Translational Medicine (ITM), HIRO helps investigators orchestrate clinical trials with an imaging component so that the work can be done faster and in line with strict study guidelines. HIRO is currently involved with about 300 active studies spanning 15 fields across the university, and the ITM helps make it accessible by giving up to $5,000 through its Core Subsidy Awards to offset the costs of using HIRO's services and those of other UChicago core facilities. In the last nine years, the ITM has awarded more than $779,000 to more than 130 investigators for core subsidy support.
"A grant I received from the ITM to help cover HIRO expenses has been instrumental in making my lung cancer project feasible," said ITM investigator Mark Ferguson, MD, Professor of Surgery.
Ferguson is working with HIRO to create a database that tracks complications after lung resection surgery, or the removal of part of the lung, and how those complications relate to a patient's core muscle mass. Low core muscle mass, or sarcopenia, is associated with an increased risk for health problems.
"HIRO made the imaging process smooth and efficient, and they quickly removed patient information from the study's CT scans to make sure they weren't identifiable," Ferguson said.
There are a number of moving parts when it comes to the medical imaging used in clinical trials, from the Health Insurance Portability and Accountability Act (HIPAA) regulations to protect patients' identities to Institutional Review Board (IRB) requirements laid out by a committee that oversees research involving human subjects. HIRO has handled them all since its creation in 2009 as an initiative of the Biological Sciences Division's (BSD) Imaging Research Institute, processing about 100,000 scans for researchers' studies in the last six years. Each scan can contain thousands of images, making HIRO's processing totals easily surpass 44 million.
The office came to the aid of ITM investigator Seon-Kyu Lee, MD, PhD, Associate Professor of Radiology, Surgery, and Neurology, during his animal experiments for developing a new embolic (blood flow stopping/plugging/closing) material.
Lee's work required angiography, a medical imaging technique that uses an injected dye and X-rays to see the inner workings of blood vessels and organs. He used an imaging device called a C-arm to execute his angiographies, doing between three to five angiographies on each animal.
Before working with HIRO, Lee had to use 3 ½-inch floppy disks to retrieve and store each individual image from the C-arm, with up to 75 images taken of each animal subject before and after its angiography.
"The C-arm that I have been using for my experiments, although perfectly functional, is a more-than-10-year-old machine with interfaces based on old technology," said Lee, who is also the Director of Interventional Neuroradiology. "Floppy disks were the most reliable way to retrieve images from it, and I had to order them through eBay since you cannot buy them locally anymore."
HIRO created a peer-to-peer network between the C-arm and a laptop using an Ethernet cable, which allowed the digital images to download from the machine directly to the computer.
"It was an ordeal for some time, until HIRO came up with a solution,"
Lee said. "Knowing and coming up with a solution for connecting an old technology with a current one are the real reflection of IT expertise."
Lee said his work with HIRO has also been "seamless" when it comes to his clinical research projects and taking patient identities off images, a service that is a large part of the work HIRO does.
"Having people who know how to do that correctly can actually help to reduce institutional liability when it comes to things like possible data breaches," said Nick Gruszauskas, PhD, HIRO's technical director.
HIRO uses three teams to accelerate research at UChicago: the Image Acquisition Team, the Image Measurement and Analysis Team, and the Image Collection and Database Team.
Research studies require standardized images, which can be difficult for busy radiology departments to coordinate without help. The three HIRO teams are an integrated response to that problem, Gruszauskas said, offering the expertise and process needed to obtain consistent, accurate images and analysis.
But HIRO doesn't stop there.
The team is exploring new avenues to improve and expand the services it offers both to UChicago researchers and other academic research institutions.
About a half-dozen people are on staff at HIRO, and this year the team is working to build a data request portal on its website and an alert system to notify them when patients are coming in for scans that require special preparation.
Gruszauskas said they're also considering how to scale and share their capabilities with research universities that are part of the National Institutes of Health (NIH) Clinical and Translational Science Awards (CTSA), the parent organization of UChicago's ITM that comprises more than 60 universities across the country.
"Many other institutions have similar hurdles to overcome when it comes to research imaging," Gruszauskas said. "If we could extend this service to other CTSA institutions, we might be able to show them how they can use this successful model to start a similar office for themselves."
To take advantage of HIRO's resources, contact Research Imaging Coordinator Susan Fruth at sfruth@uchicago.edu or visit https://hiro.bsd.uchicago.edu.
For funding to use HIRO, check out the ITM's Core Subsidy Awards for financial support here.
About the Institute for Translational Medicine (ITM)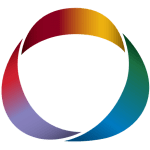 The Institute for Translational Medicine (ITM) makes research breakthroughs happen and gets those discoveries into the real world to improve your health as soon as possible. The ITM is a partnership between the University of Chicago and Rush in collaboration with Advocate Health Care, the Illinois Institute of Technology (Illinois Tech), Loyola University Chicago, and NorthShore University HealthSystem that's fueled by almost $35 million in grants from the National Institutes of Health (NIH). We're part of a network of more than 60 NIH-supported sites across the country working to slash the time it takes to develop and share new treatments and health approaches. We work with you and for you to make participating in health research easy, so that together we improve health care for all.
Join the movement and learn more about how we help researchers, physicians, community members, industry, government organizations, and others at chicagoitm.org.
Connect with us on Facebook and Twitter @UChicagoITM.
The ITM is supported by the National Center for Advancing Translational Sciences (NCATS) of the National Institutes of Health (NIH) through Grant Number UL1TR002389.
Contact:
Sara Serritella
ITM Communications Manager