UChicago Department of Medicine: Virtual Grand Rounds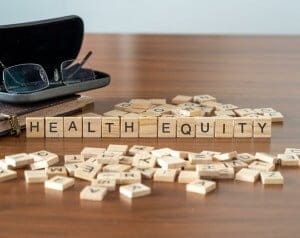 Join UChicago's Department of Medicine for their virtual Grand Rounds! The "Advancing Health Equity: Integrating Medical and Social Care, Payment, and Culture" talk will feature ITM investigators Monica Peek, MD, the Ellen H. Block Professor for Health Justice, and Marshall Chin, MD, the Richard Parrillo Family Distinguished Service Professor of Healthcare Ethics. You'll learn about ways to integrate medical and social care to improve inequities in diabetes care and recognize how payment reform can support and incentivize advancing health equity!
Can't make it? No problem! The virtual session will be available for viewing online 24 hours after the event.
Want to be an ITM Insider? Tell us what you want to know and we'll send it direct to your Inbox.
Copyright © 2019 Institute for Translational Medicine (ITM). All Rights Reserved.