The New Normal™ Community Grand Rounds Event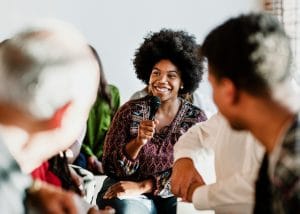 Join us for The New Normal™ educational event with ITM Community Grand Rounds! Learn about health research and science, how it ties into the Black community and culture, and more ways you can get involved with the health causes you care about the most. This session is made in partnership with the community, ITM, and The New Normal™ campaign. Look forward to good food, great people, music, and more!
Want to be an ITM Insider? Tell us what you want to know and we'll send it direct to your Inbox.
Copyright © 2019 Institute for Translational Medicine (ITM). All Rights Reserved.