The Healthcare Information Crisis: Medical Ontologies and the Challenge of Data Harmonization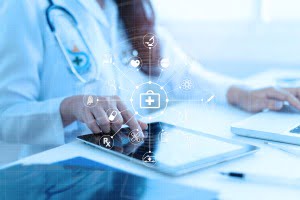 The University of Chicago's Neubauer Collegium for Culture and Society is bringing together leading experts in biomedical informatics and digital data integration with UChicago faculty in medicine and other departments to discuss an urgent problem in healthcare: How to combine disparate sources of digital information within a common ontological framework for automated querying and analysis, even when this data is recorded by healthcare professionals and researchers using divergent vocabularies and conceptual schemes. This problem becomes ever more pressing with the explosion of big data in medicine, as in other fields, and the failure to solve it is incurring enormous costs and inefficiencies.
Can't make it in person? No problem! This event will be live-streamed on YouTube.
Want to be an ITM Insider? Tell us what you want to know and we'll send it direct to your Inbox.
Copyright © 2019 Institute for Translational Medicine (ITM). All Rights Reserved.