The Common Good: 2020 Vision: The Future of Clinical Trials Is Here. Are We?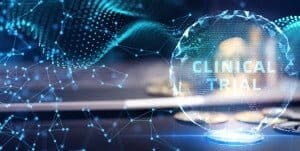 Join the Pediatric Cancer Data Commons for their new quarterly series, The Common Good. Thought leaders from across the fields of oncology, clinical trials, and international data sharing will talk about big ideas that can redefine how we think about cancer research and treatment. The more we learn from each other, the better we can all work toward the common good!
In this webinar Greg Simon, former President of the Biden Cancer Initiative, will describe the recent progress made in patient-friendly clinical trials and the need to retain these changes to increase diversity and equity and to lessen the burden on patients wherever possible. Having leapt ten years ahead due to Covid, let's not go back to 2019.
Want to be an ITM Insider? Tell us what you want to know and we'll send it direct to your Inbox.
Copyright © 2019 Institute for Translational Medicine (ITM). All Rights Reserved.