Scientific Session Proposal Deadline: Translational Science 2023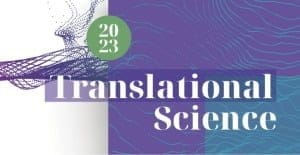 The Association for Clinical and Translational Science is now accepting scientific session proposals for Translational Science 2023, happening in Washington, D.C. from April 18-20! Save the date to join colleagues from across the country and together learn how to innovate translational science for research, explore research from a different fields of study, build your network, and explore the Nation's Capital.
Help create a scientific program that fosters inclusive conversations, furthers advancements in team science, and provides a platform for you to showcase your cutting-edge research by submitting a high-quality scientific session proposal!
Want to be an ITM Insider? Tell us what you want to know and we'll send it direct to your Inbox.
Copyright © 2019 Institute for Translational Medicine (ITM). All Rights Reserved.