Registration Deadline: Responsible Conduct of Research (RCR)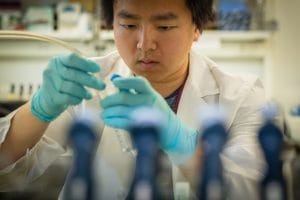 The Responsible Conduct of Research (RCR) gives you a front-row seat to the issues scientists can face and the best ways to handle them. RCR addresses everything from conflicts of interest to the ethical treatment of animals to intellectual property.
All those who receive support from a National Institutes of Health (NIH) and/or National Science Foundation (NSF) training grant are required to complete an RCR at the start of their training and again every four years. This requires eight hours of in-person training, so please note that the CITI requirement for IRB submission does not count. This course will be taught via Zoom. Please note you must have access to a web camera and it must remain on during lectures for attendance purposes.
Summer RCR registration is now open!! The RCR course is free and open to everyone. Classes run July 5th through August 9th for a total of 11 weeks, Tuesday and Thursday evenings 5:15-6:15PM. Registration is due no later than 5pm on July 13th, the last date attendees can still be eligible for a certificate of completion. Participants must attend 8 classes in order to receive a certificate of completion. After you register, you will receive Zoom instructions via email. If you can't attend the summer session, RCR certificates are also available through the Winter Essentials of Patient-Oriented Research (EPOR) course.
Click here to view the complete 2022 schedule and speaker bios.
Want to be an ITM Insider? Tell us what you want to know and we'll send it direct to your Inbox.
Copyright © 2019 Institute for Translational Medicine (ITM). All Rights Reserved.