Registration Deadline: I-Corps@NCATS Short Course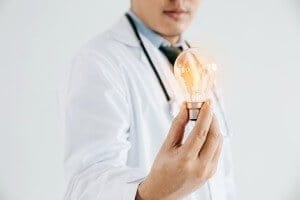 Do you want to learn how to accelerate getting your health discoveries and innovations out of the lab and into the real world? Don't miss the FREE I-Corps@NCATS Short Course from ITM-Loyola University Chicago's Parkinson Center for Health Innovation and Entrepreneurship! This virtual 4-week offering will help you and your team connect with potential end users and costumers for your research. Expect to develop a new way of thinking about how to value the impact of your research, expand your network of innovation partners and mentors, and more!
Spring 2023 Program Dates and Times: Thursdays & Fridays from 9:00 a.m. to 12:00 p.m.
February 23-24
March 2-3
March 9-10
March 16-17
Want to learn more? Join a Zoom info session on December 9 or 16 at 12:00 p.m.!
Want to be an ITM Insider? Tell us what you want to know and we'll send it direct to your Inbox.
Copyright © 2019 Institute for Translational Medicine (ITM). All Rights Reserved.