Registration Deadline: Essentials of Patient-Oriented Research (EPOR)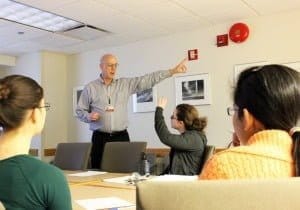 The Essentials of Patient-Oriented Research (EPOR) is a crash course in how to conduct clinical research. Get insider tips from senior researchers and learn how to create and run a successful study. Courses are free and open to everyone, ranging from trainees to nurses to researchers. EPOR is held each Fall (Introductory Topics to Clinical Research), Winter (Ethics of Clinical Research) and Spring (Statistical Methods in Clinical Research).
The spring EPOR course provides an introduction to basic statistical methods applicable to medical research, including methods for analyzing continuous, categorical, and ordinal data, power and sample size calculations, simple linear regression, analysis of longitudinal data, and survival analysis. Important concepts such as study design, randomization, and adjustments for multiplicity are also discussed.
Classes will occur via Zoom and will run from March 30th through June 1st for a total of 10 weeks, Thursday evenings 5:15PM-6:45PM. Registration is due no later than April 12th, the last date attendees can still be eligible for a certificate of completion. You're eligible to receive a certificate of completion if you attend 8 of the 10 sessions. After you register, you will receive Zoom instructions via email.
Please note that the ITM is also offering an optional mini-STATA boot camp to help familiarize individuals with the statistical software used during class. This optional training will occur on Thursday evening, March 23rd from 5:15pm-6:45pm. Individuals are not required to attend this session in order to receive a certificate of completion.
*Please note that this course is free but involves the use of a textbook and statistics software. Purchase information for these items can be found in the link to the syllabus below.
**Please note you must have access to a web camera and it must remain on during lectures for attendance purposes.
Click here to view the complete schedule.
Click here for registration.
Want to be an ITM Insider? Tell us what you want to know and we'll send it direct to your Inbox.
Copyright © 2019 Institute for Translational Medicine (ITM). All Rights Reserved.