NEW Funding Opportunity! Don't Miss the Community-Engaged Research Seminar: Pipeline to Funding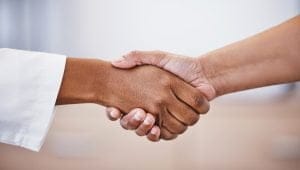 Are you interested in doing community-engaged research? Want to get $25K for your project AND partner with a community member who has received ITM training and will collaborate with you from day one to build your study?
Don't miss this NEW opportunity from ITM-Illinois Tech!
Apply by 5:00 p.m. on May 10th for your chance at funding and access to this new program. training.
Sessions will be held virtually on Fridays from 8:00 a.m. to 9:00 a.m. on May 12, May 19, May 26, and June 2.
You must attend at least three to be eligible to apply for the Inspiring Change Pilot Grant Awards.
Want to be an ITM Insider? Tell us what you want to know and we'll send it direct to your Inbox.
Copyright © 2019 Institute for Translational Medicine (ITM). All Rights Reserved.