NCATS – CTSA Webinar Series: Non-dilutive funding opportunities for research entrepreneurs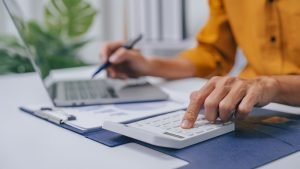 Are you an aspiring research entrepreneur or small business seeking non-dilutive funding opportunities? Join the National Center for Advancing Translational Sciences (NCATS) and experts for a two-part webinar series (May 17th and June 26th) on small business funding opportunities. Learn more about non-dilutive Small Business Innovation Research and Small Business Technology Transfer (SBIR/STTR) funding and resources to help small businesses advance and commercialize promising translational biotech and life sciences research technologies. You'll learn about NCATS' key research focus areas, tips for submitting a successful application, upcoming funding opportunities and other NCATS resources and programs.
The June session is "Application Tips & Resources to Help Secure SBIR & STTR Funding" and will be led by Xiaohu (Tiger) Xie, PhD, from Eva Garland Consulting, LLC.
Want to be an ITM Insider? Tell us what you want to know and we'll send it direct to your Inbox.
Copyright © 2019 Institute for Translational Medicine (ITM). All Rights Reserved.