Make Your Life Easier! Harness These Free Tools to Connect with People Who Want to Join Studies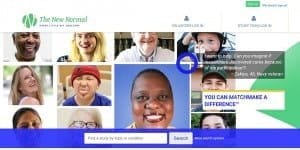 Learn how to use The New Normal™(TNN) research matchmaking platform to connect with the public! This free tool harnesses the power of communications and user-centered design to help you manage studies and find people interested in participating in research. See how one study team has connected with more than 2,000 individuals and learn the UChicago process for getting your study added to the platform. This tool is brought to you by the Institute for Translational Medicine (ITM) and an epic collaboration of experts across UChicago and four NIH-funded academic medical centers.
Session Objectives Include:
Discover how The New Normal™ Campaign platform works.
Describe the process for UChicago studies to join the platform.
Identify ways the public-facing content is created to serve community/non-academic audiences.
Apply the information to your own studies.
Speaker: Sara Serritella, Director of ITM Communications & The New Normal™ Campaign; Lecturer & Faculty Leader of the Science Communications Track of The University of Chicago's Master's of Biomedical Sciences Program.
Want to be an ITM Insider? Tell us what you want to know and we'll send it direct to your Inbox.
Copyright © 2019 Institute for Translational Medicine (ITM). All Rights Reserved.