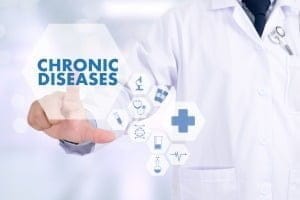 ITM October Grand Rounds will feature a presentation on the Chicago Chronic Condition Equity Network (C3EN). You'll hear from its leaders, ITM-UChicago researcher Elbert Huang, MD, and Elizabeth Lynch, PhD, from ITM-RUSH. C3EN aims to address gaps in multiple chronic conditions and health disparities by strengthening and building collaborations across community-based organizations, practice networks, and academic researchers. Learn more about C3EN and its mission at this event! You can attend in-person or virtually!

Location:
Sofija and Jorge O. Galante Orthopedic Building
1611 W. Harrison Street, Learning Center 208 (2nd Flr)
Chicago, Illinois 60612
Upon arrival at the Sofija and Jorge O. Galante Orthopedic Building, 1611 W. Harrison, take Elevators to the 2nd Floor, follow sign to Learning Center, Room 208.
If you're driving, you can park in the Main Garage on the Rush Campus
1641 W Harrison St
Chicago, IL 60612-4861
Get Directions to the Parking Garage
*Parking vouchers will be provided at the event.
Want to be an ITM Insider? Tell us what you want to know and we'll send it direct to your Inbox.
Copyright © 2019 Institute for Translational Medicine (ITM). All Rights Reserved.