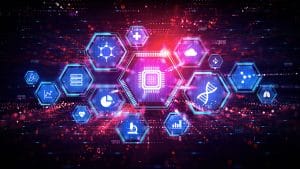 The Institute for Translational Medicine (ITM) works in multiple domains to advance clinical and translational research across Chicagoland and support the goals of Healthy Chicago 2025. At the September ITM Grand Rounds, you'll hear from ITM Associate Director, Translational Endeavors/Career Development Core Leader Eric Beyer, MD, PhD, and ITM-RUSH researcher Ali Keshavarzian, MD, as they discuss how Healthy Chicago 2025 and Translational Science might be woven into various ITM research and training programs.
You can attend virtually or in-person! Bonus? In-person attendees get to kick their weekend off with food, beverages, and social connection!
Parking:
Medical Campus Parking B (recommended). Entrance on 56th and Cottage Grove or 56th and Maryland
5656 South Maryland Avenue
OR
Medical Campus Parking A
5840 S. Maryland Ave
*Parking vouchers will be provided at the event.
Want to be an ITM Insider? Tell us what you want to know and we'll send it direct to your Inbox.
Copyright © 2019 Institute for Translational Medicine (ITM). All Rights Reserved.