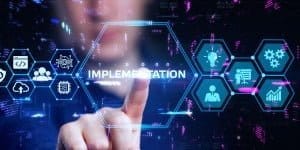 Learn how and why implementation science could be used to best address the root causes of health inequities at the upcoming ITM Grand Rounds at ITM-RUSH! You'll hear from Melissa Simon, MD, MPH, Vice Chair of Research in the Department of Obstetrics and Gynecology at Northwestern University. The title of her presentation is "The Promise of Implementation Science to Advance Health Equity"
Attend in-person or virtually on Zoom!
Want to be an ITM Insider? Tell us what you want to know and we'll send it direct to your Inbox.
Copyright © 2019 Institute for Translational Medicine (ITM). All Rights Reserved.