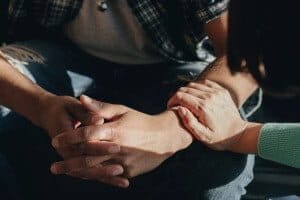 Are you interested in mental health for underserved communities? Do you want to gain trust in the community? Don't miss ITM Grand Rounds at UChicago! You'll hear from Sergio Aguilar-Gaxiola, MD, PhD, from University of California-Davis, on "Advancing Mental Health Equity with Historically Underserved Populations Through a Community-Engaged Approach." Dr. Aguilar-Gaxiola will present the award-winning Solano County Interdisciplinary Collaboration and Cultural Transformation Model (ICCTM), an innovative community-engaged research that aims to increase access to care and service utilization of three historically underserved communities in Solano County, CA: Latino/a, Filipino American, and LGBTQ+. The project established an interdisciplinary team approach that incorporated their voices as community-defined strategies/solutions to advancing mental health equity.
Bonus? You can attend virtually or in-person!
Want to be an ITM Insider? Tell us what you want to know and we'll send it direct to your Inbox.
Copyright © 2019 Institute for Translational Medicine (ITM). All Rights Reserved.