Health Informatics Seminar Series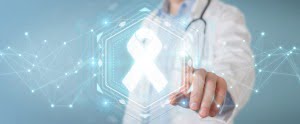 Advances in cancer research help patients live longer and better lives, but many survivors struggle with cardiovascular diseases during and after treatment. Could machine learning help identify at-risk patients before they suffer? Join the virtual ITM-Loyola Health Informatics Seminar to learn more! You'll hear from Jacob Krive, PhD, Clinical Associate Professor, Department of Biomedical and Health Information Sciences at University of Illinois Chicago.
Want to be an ITM Insider? Tell us what you want to know and we'll send it direct to your Inbox.
Copyright © 2019 Institute for Translational Medicine (ITM). All Rights Reserved.