Get it Write: How to Craft Your TNN Match Study Descriptions for the Public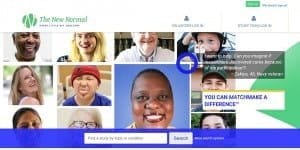 Get the most out of TNN Match,  your all-in-one recruitment and study management platform! All study descriptions must be at an approachable 7th-grade reading level to use TNN Match. Learn tips and tricks for how to hit those marks so that your study can get in fast and attract more interest.
You'll walk away with:
Communication skills you can apply to all areas of health research.
Proven ways to connect with a public audience.
How to tell people what you do, why they should care, and what's involved – all in less than hundred words.
Ways to strategically set up your study content to achieve your goals.
BONUS: Interested in workshopping your study description? Receive feedback on your draft and leave the session with a polished description ready for TNN entry. Follow your institution's submission instructions at bethenewnormal.org/submit to enter your draft. Then email workshop@bethenewnormal.org requesting science writing support. Note that this service expires after the workshop, so submit now in order to take advantage of the free resources!
Want to be an ITM Insider? Tell us what you want to know and we'll send it direct to your Inbox.
Copyright © 2019 Institute for Translational Medicine (ITM). All Rights Reserved.