Enabling Interdisciplinary and Team Science Workshop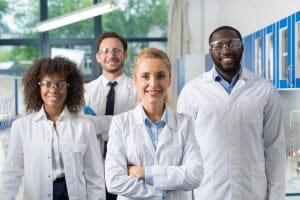 Get the skills you need to succeed in team science with this workshop from the Institute for Translational Medicine (ITM) and myCHOICE. Team science plays an increasingly common role in solving to complex problems, and collaboration is no longer limited to sharing ideas with the researcher in the lab next door. Don't miss this opportunity to learn how to tackle common issues in team science and how to effectively communicate as a science team. The workshop is open to researchers from all six ITM institutions and the enrollment cost is $10. Sessions take place on June 15th, 17th, 22nd, and 24th from 12:30 p.m. to 4:00 p.m. CDT.
Want to be an ITM Insider? Tell us what you want to know and we'll send it direct to your Inbox.
Copyright © 2019 Institute for Translational Medicine (ITM). All Rights Reserved.