Institute for Population and Precision Health: Distinguished Seminar Series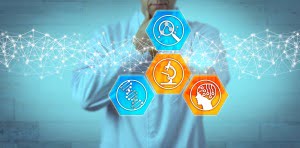 Join ITM-partner the Institute for Population and Precision Health for their brand new Distinguished Seminar Series! You'll hear from top leaders in the field of precision health as they share their vision and work with researchers, public health practitioners, and academics at UChicago and beyond. The first virtual event in the series will feature LLoyd B. Minor, MD, the Dean of Stanford Medicine, and will focus on "Precision Health for All: Overcoming Barriers to Equity."
Seminars in the series will explore the impact of genomics, the microbiome, the environment, technology, and society on population and precision health research and policy with an emphasis on diversity and equity in a setting that fosters conversation and collaboration across disciplines, institutions, and geography.
Want to be an ITM Insider? Tell us what you want to know and we'll send it direct to your Inbox.
Copyright © 2019 Institute for Translational Medicine (ITM). All Rights Reserved.