DEADLINE: ITM Pilot Awards Application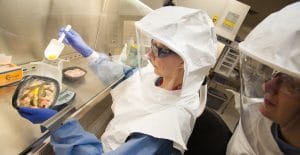 Submit your full application for the ITM's Pilot Science Development Program for the potential to secure $60,000 in funding, communications and video production support, and access to the ITM's resources and network.
Since 2007, the ITM has given investigators more than $5.1 million in seed funding to conduct research that has the potential to impact human health. Pilot Award researchers have gone on to launch companies, secure millions of dollars in additional funding, build national programs, and more. The new ITM Pilot Award program launched Sept. 1, 2016, and offers more money, new communications resources, and collaboration opportunities.
Want to be an ITM Insider? Tell us what you want to know and we'll send it direct to your Inbox.
Copyright © 2019 Institute for Translational Medicine (ITM). All Rights Reserved.