Collaboratorium: Where Science Meets Business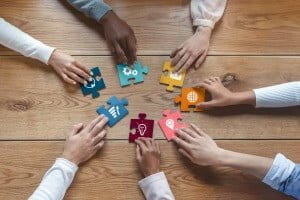 Join the Polsky Center for Entrepreneurship and Innovation for their upcoming Collaboratorium Networking and Pitch Event. The Collaboratorium unites UChicago students with researchers, technologists, and faculty who want to explore the commercialization opportunities and business applications for their work. Attend this event if you have skills you can contribute to a team, if you're interested in joining a team, if you want to learn about cutting-edge research, or if you have an idea that you would like to share with others. If you are a faculty member and/or researcher and would like to apply to pitch at the Collaboratorium, please complete the Interest Form.
Want to be an ITM Insider? Tell us what you want to know and we'll send it direct to your Inbox.
Copyright © 2019 Institute for Translational Medicine (ITM). All Rights Reserved.