Clinical Trials in Minority Populations: Making Your Voice and Your Health Count
Hear from experts in the medical field as they share why minority participation in health research is so important.  They will discuss what it means to enroll in research studies, how studies further treatment options for diseases, and how minority participation benefits the population as a whole.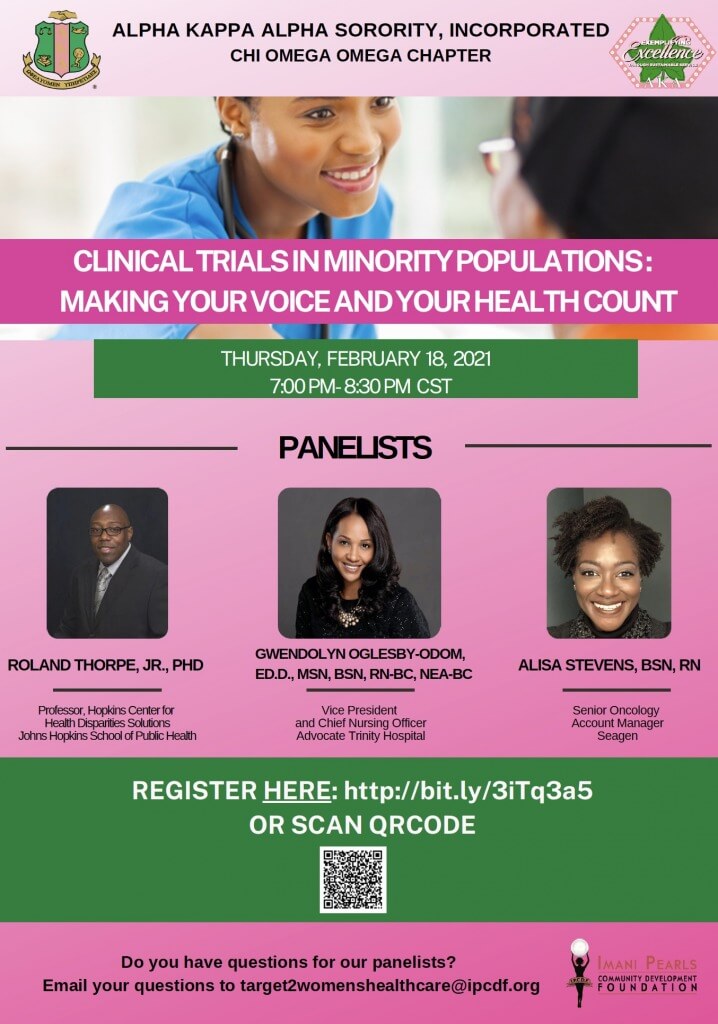 Want to be an ITM Insider? Tell us what you want to know and we'll send it direct to your Inbox.
Copyright © 2019 Institute for Translational Medicine (ITM). All Rights Reserved.