Application Deadline: Master's in Biomedical Sciences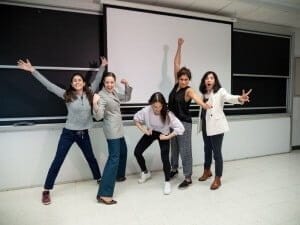 The Master of Science in Biomedical Sciences (MBS) is now accepting applications for its first class that will kick off in Fall 2023. The new degree offering is a collaborative effort between the Office of Master's Education and several UChicago members of the Institute for Translational Medicine (ITM) Clinical and Translational Science Awards (CTSA) Program hub, and features opportunities to choose concentrations in biomedical data science, health systems science, and science communication.
The BMS program is designed to give students from a variety of backgrounds powerful experiences across basic lab, clinical, biomedical data, health systems, and communication science.
Want to be an ITM Insider? Tell us what you want to know and we'll send it direct to your Inbox.
Copyright © 2019 Institute for Translational Medicine (ITM). All Rights Reserved.