A Discussion with Prof. Dorothy Roberts
Join the Bowman Society for a conversation with University of Pennsylvania's Dorothy Roberts, JD, on her book, Fatal Invention: How Science, Politics, and Big Business Re-Create Race in the Twenty-first Century.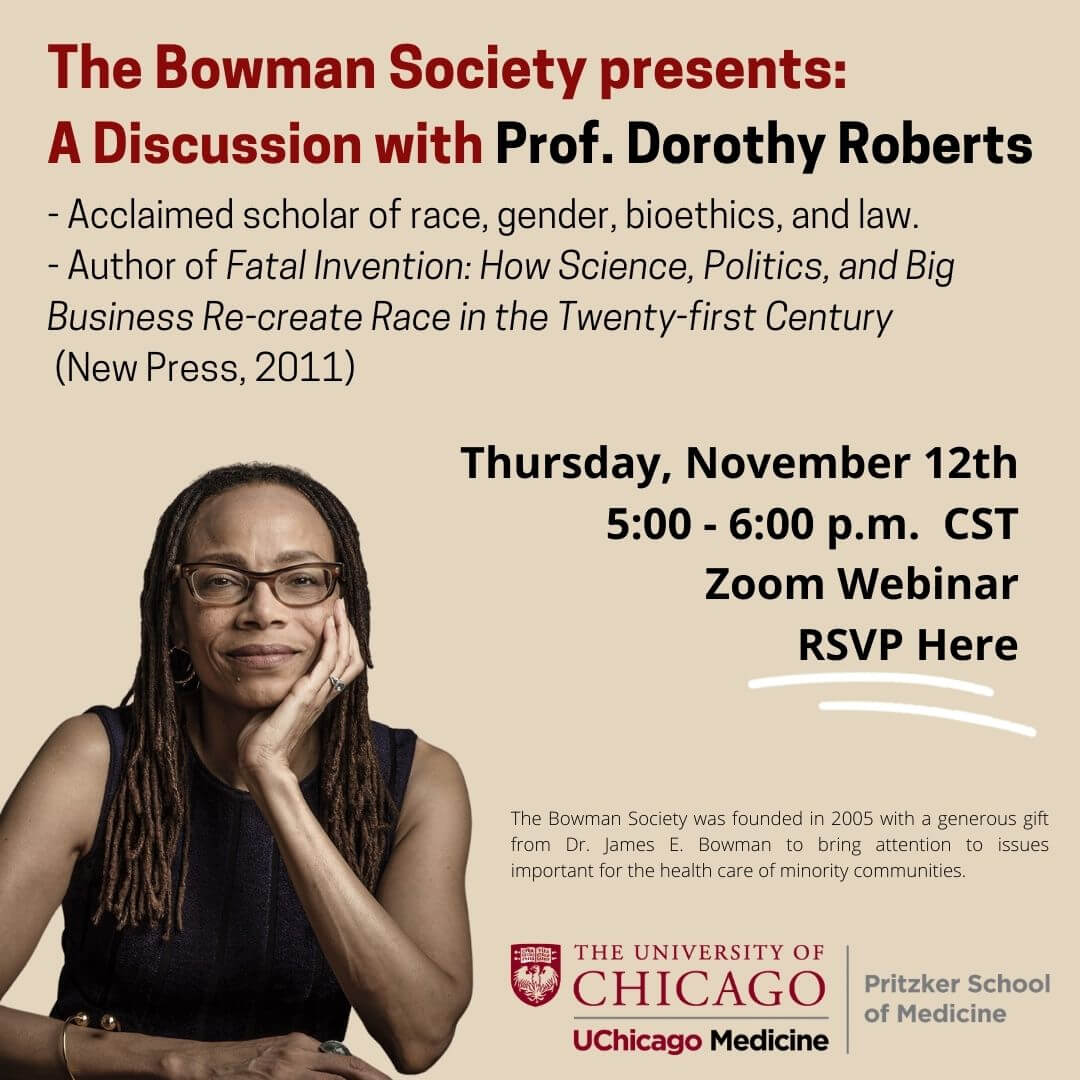 Want to be an ITM Insider? Tell us what you want to know and we'll send it direct to your Inbox.
Copyright © 2019 Institute for Translational Medicine (ITM). All Rights Reserved.