What's the 411 on the COVID-19 Vaccine?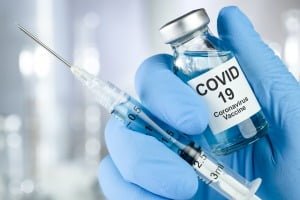 Join UChicago Medicine and Community Partners for this Virtual Community Grand Rounds! Come have a conversation with community members and health professionals and get your questions answered.
Community Grand Rounds is a series of events held in a community setting focusing on how the University of Chicago research can help improve health on the South Side. The series includes networking opportunities, formal presentations, and audience question and answer sessions on a variety of issues. This proven format allows University investigators to talk with community members about existing research projects that can improve health and wellness. Series topics are determined by community members in partnership with University faculty.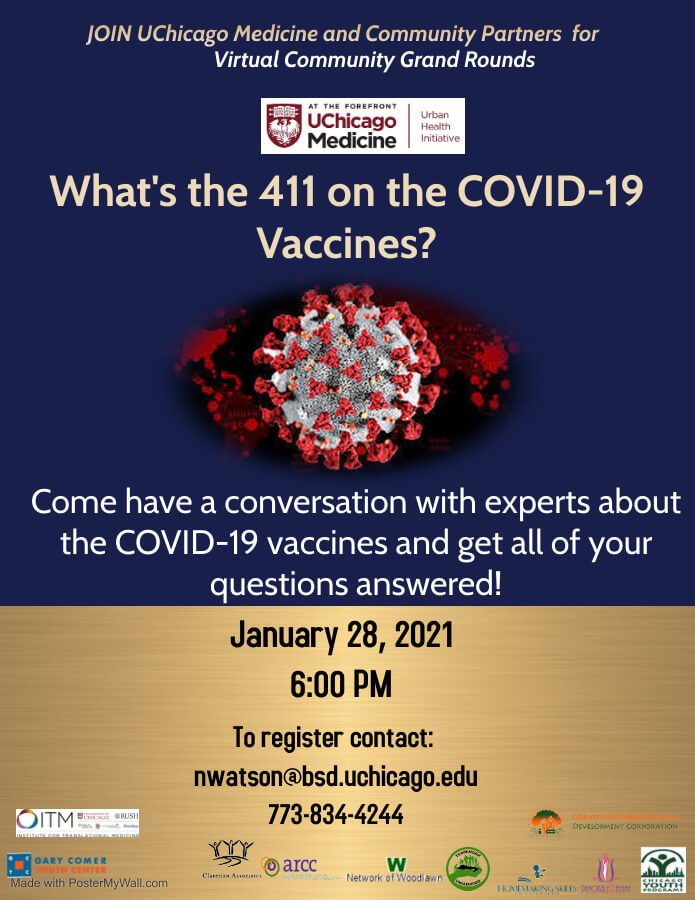 Want to be an ITM Insider? Tell us what you want to know and we'll send it direct to your Inbox.
Copyright © 2019 Institute for Translational Medicine (ITM). All Rights Reserved.