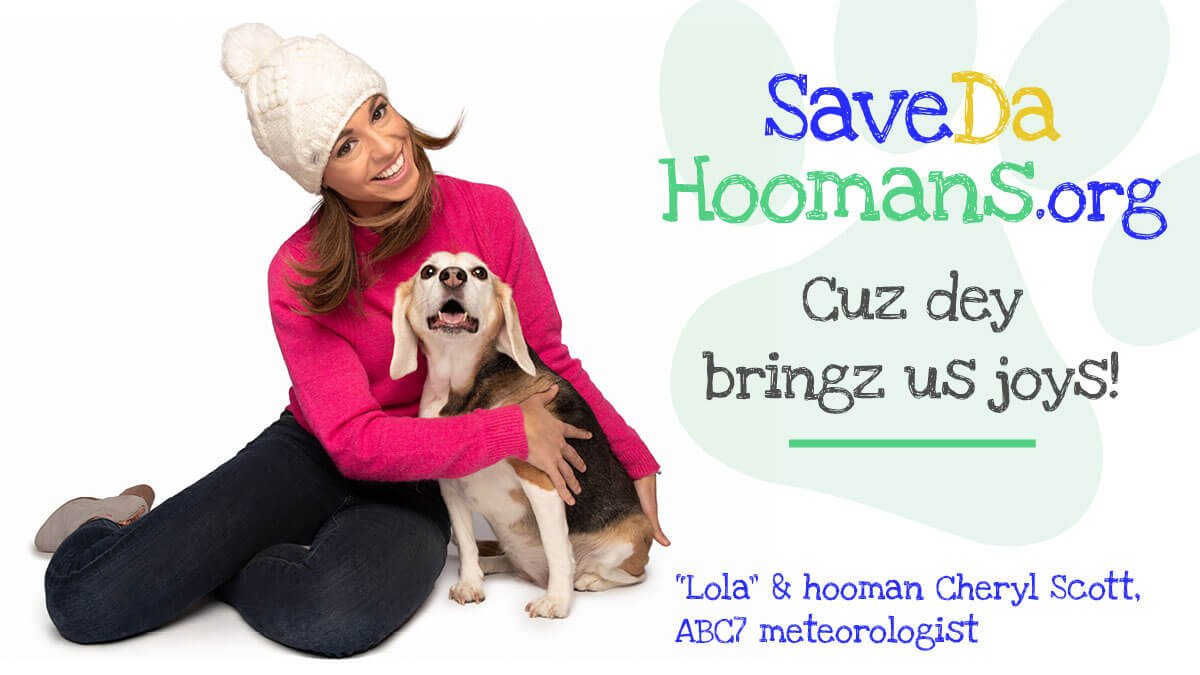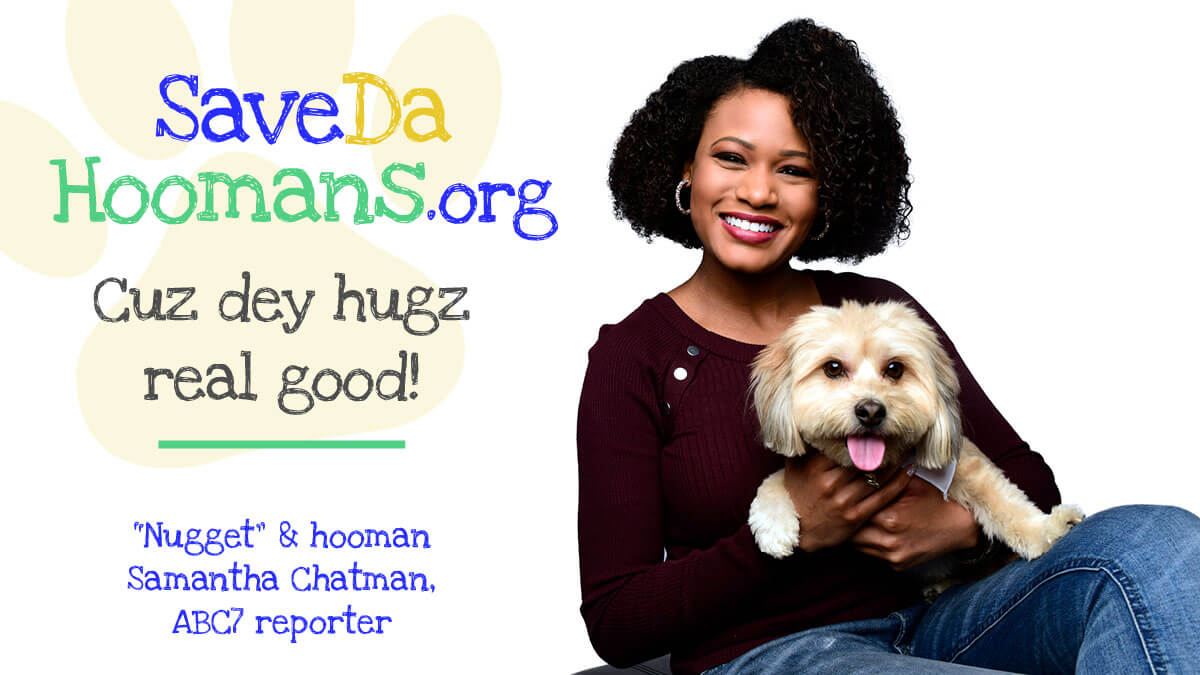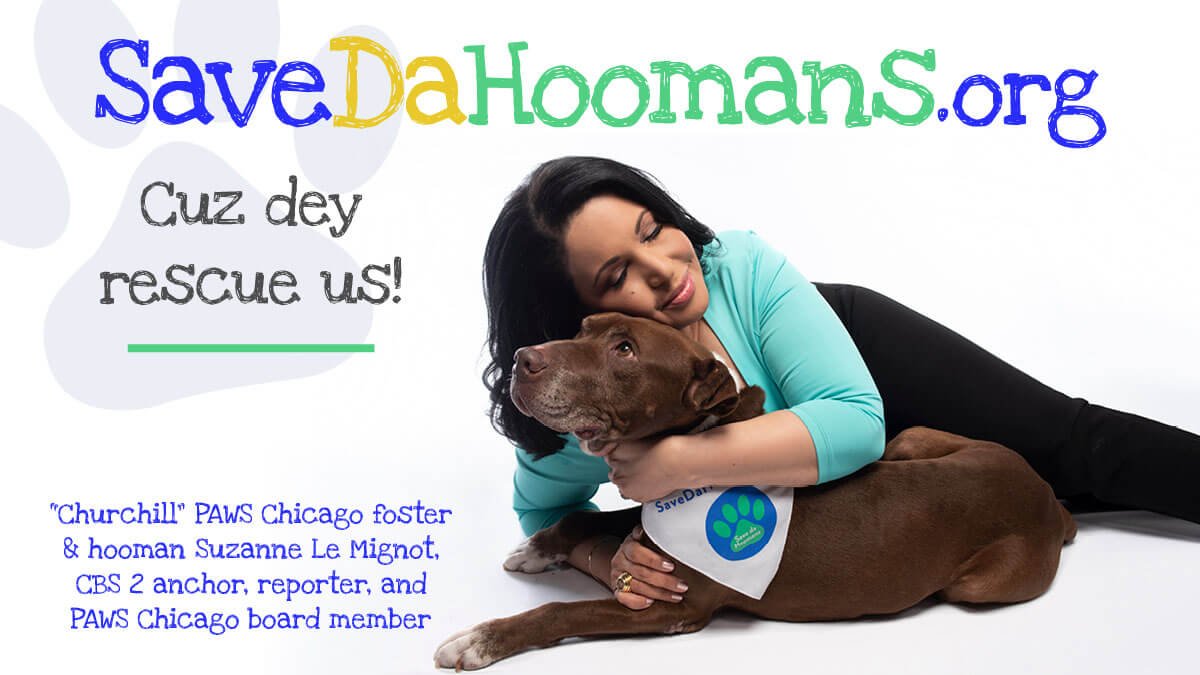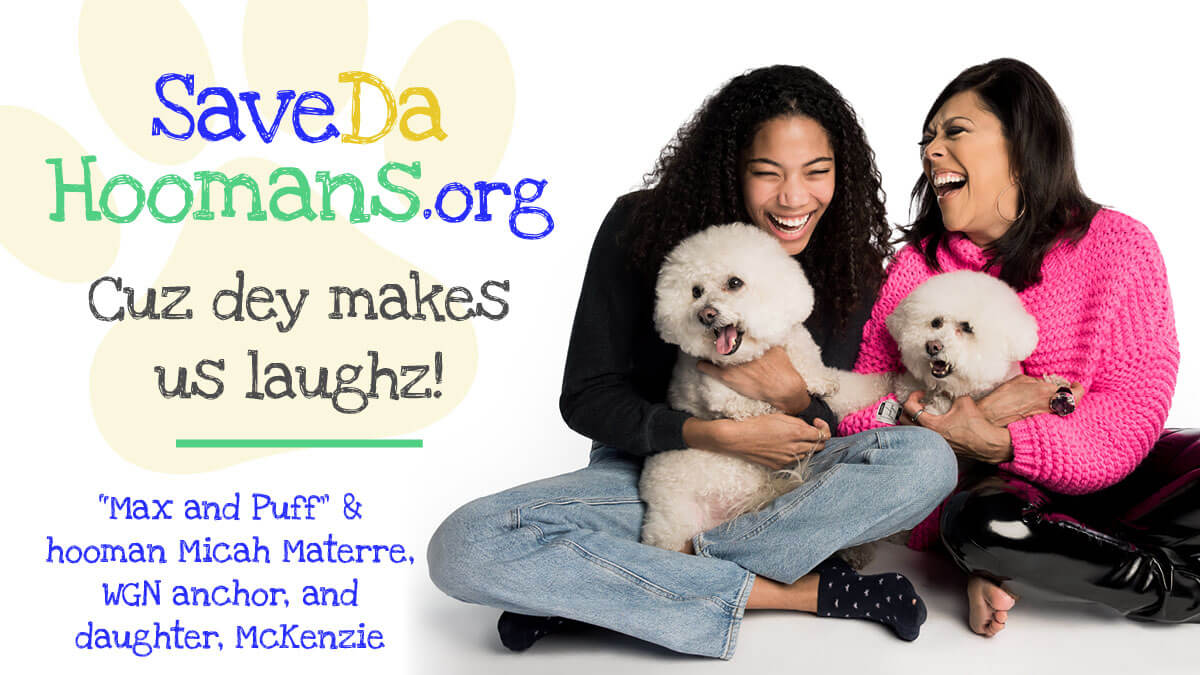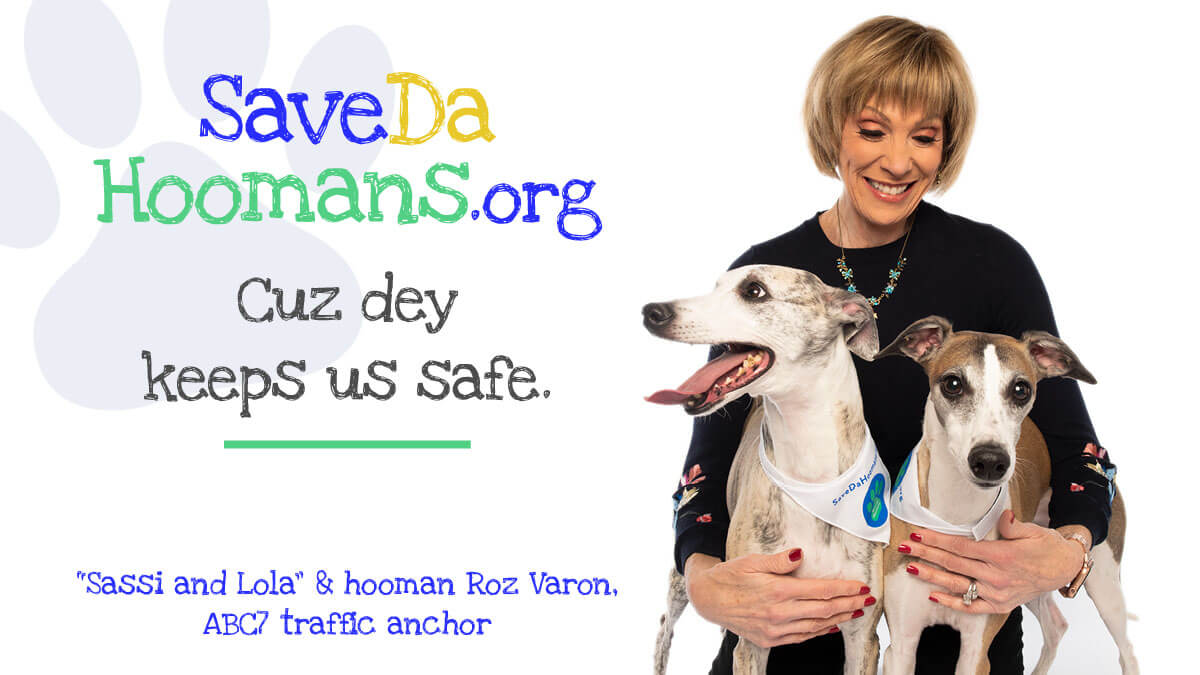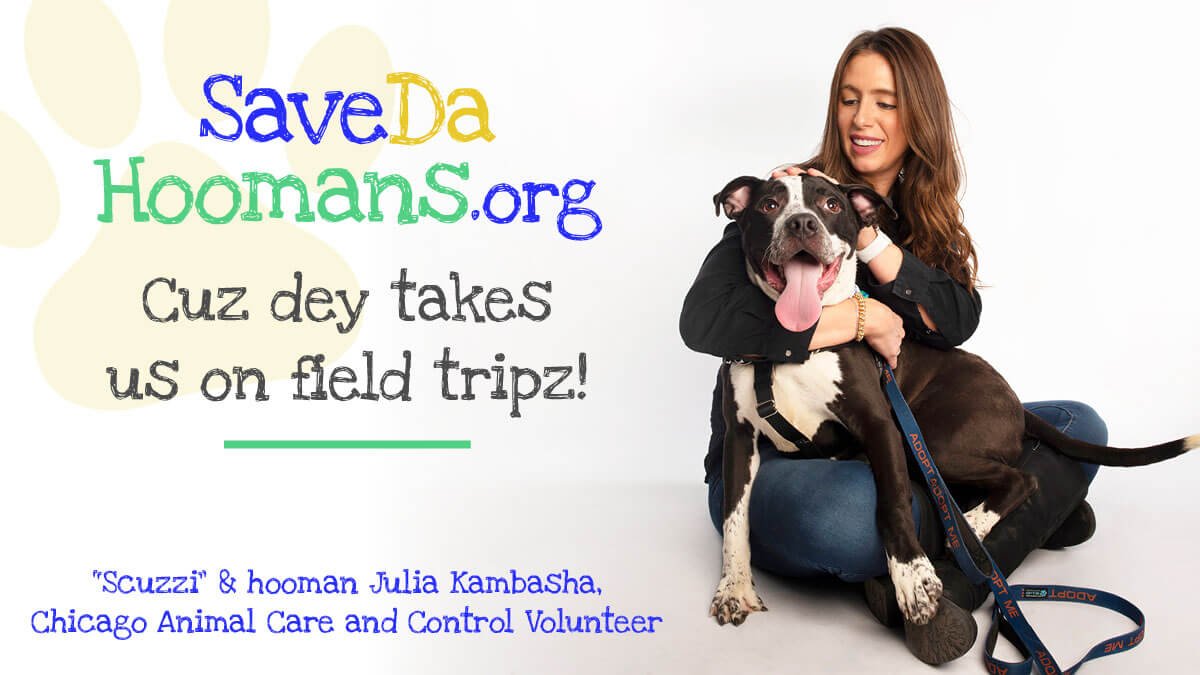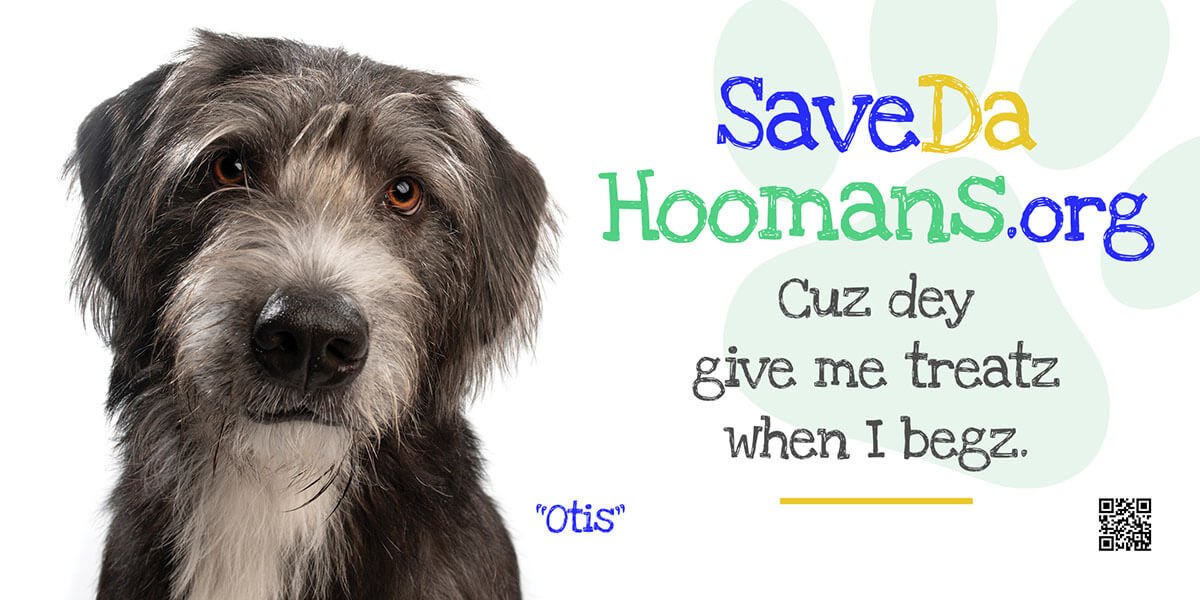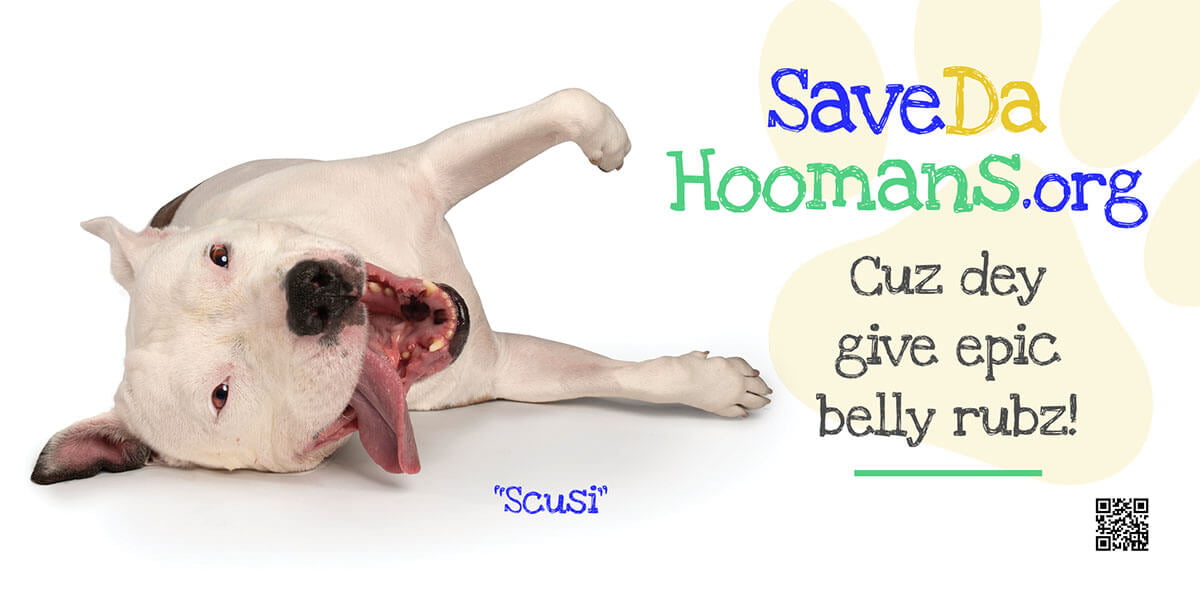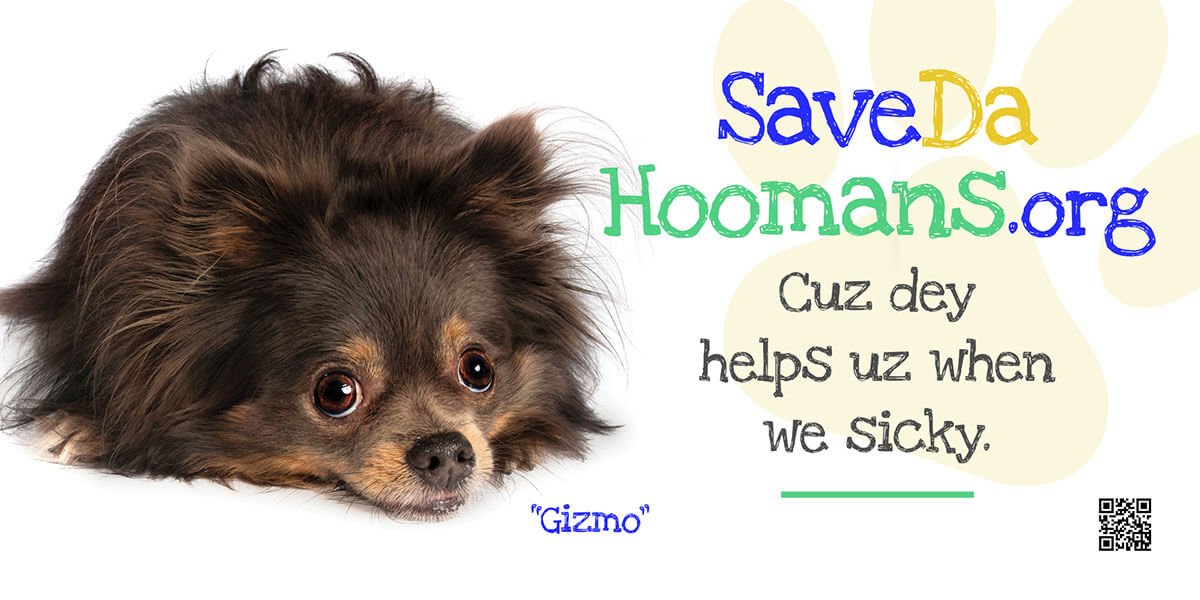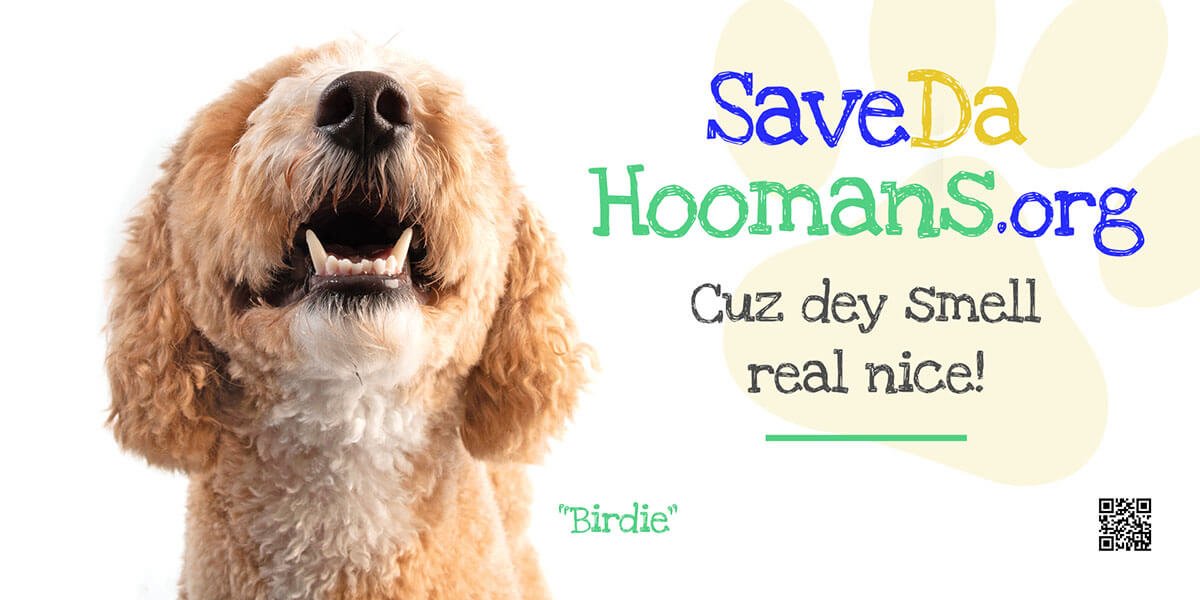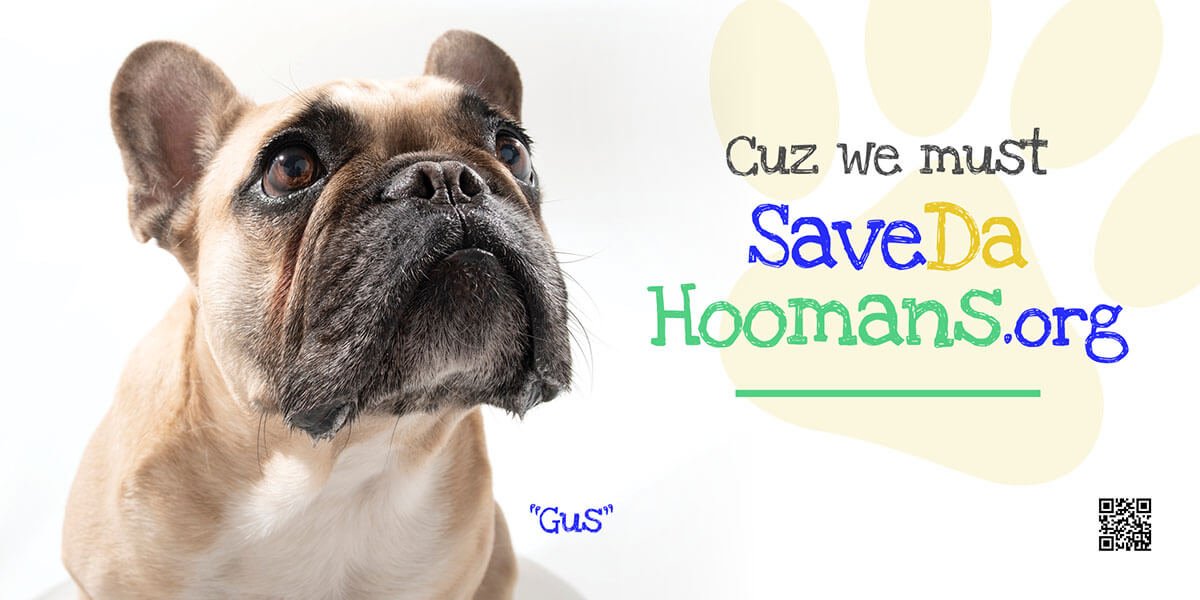 Local celebrities, Chicago Animal Care and Control, and the Public
Team Up in NIH-Funded Health Campaign
Between the COVID-19 global pandemic, incurable diseases, and mental health struggles, this past year has officially gone to the dogs.
And canines are not taking it lying down.
They are taking over social media, billboards, transit ads, and more sharing why they want to Save Da Hoomans in a campaign from the Institute for Translational Medicine (ITM) and top Chicago universities that's funded by the National Institutes of Health. Those institutions that are setting aside business for the greater good include The University of Chicago, Rush, Northwestern, Loyola University Chicago, and The University of Illinois at Chicago.
"Dogs live for us and are tired of seeing us struggle with physical and mental health issues," said Sara Serritella, director of communications for the Institute for Translational Medicine (ITM). "They know the answers can only be sniffed out with science if we all participate, and they're mobilizing because they ultimately need us in their lives as much as we need them."
Canines are asking their humans to sign up for a free site that connects people with info on the latest health research opportunities on everything from COVID-19 to cancer to mental health. Humans choose what health topics they're interested in, and they get notifications about research opportunities they can do to help make discoveries. Because all the fundraising in the world won't make a difference if people don't participate in the research that they raised money to have done.
Lola the Weather Beagle, the pet of ABC7 meteorologist Cheryl Scott and restaurateur Dante Deiana, along with other dog friends are blazing the trail.
"We're so proud of Lola for mobilizing the dogs," said Cheryl Scott, whose 12-year-old dog accompanies her on many newscasts. "Lola has grown up watching me in a STEM field, and Save Da Hoomans captures all the things she loves in a cause that's using science to help people live healthier, longer lives."
The corps of dogs is growing, and their humans include everyone from local celebrities, prominent attorneys, teachers, business leaders, yogis, and Chicago Animal Care and Control (CACC).
"We're very excited to partner with Save Da Hoomans," said Jennifer Schlueter, CACC Public Information Officer. "Our animals are waiting for their forever homes and miss people visiting them because of COVID-19 restrictions. Adoptable CACC dogs will be sharing why they love humans, and their dog whispers lead me to believe they may be recruiting more species to the crew in the future."
Lola could not comment on the rumors at this time, but she did take a break from her work to issue a statement from the dogs here.
"Lola and the Save Da Hoomans pack will also be sharing wellness tips for their humans, such as science shows that the foods we eat actually have the power to help prevent things like Alzheimer's and dementia," said Deiana, a partner in Uproar Hospitality and Forward Hospitality Group. "And we only know that because people have participated in health research."
The dogs are partnering with award-winning photojournalist Candice C. Cusic for dedicated doggy photo shoots to help spread the word.
"These dogs are smart," Cusic said. "They know everyone loves adorable pet photos, and I'm honored to capture the magic of why they love their humans on camera, as well as all the goofy moments in between, for a cause that can help so many people."
Follow along on social @SaveDaHoomans on Instagram, Facebook, YouTube and Twitter to meet the dogs and hear their stories, as well as why their humans care about finding ways to live better lives and cure diseases. Humans can listen to the dogs and sign up at SaveDaHoomans.org and post their own photos using the hashtag #SaveDaHoomans to join the fun.
About Save Da Hoomans
The Save Da Hoomans™ campaign is about dogs mobilizing to help save their humans from physical and mental health issues so that they can live longer, happier, healthier lives together. Follow their stories on social media @SaveDaHoomans and learn more at
SaveDaHoomans.org
.
Save Da Hoomans is part of The New Normal™ Campaign that's championed by the Institute for Translational Medicine (ITM), a partnership between the University of Chicago and Rush University in collaboration with Advocate Aurora Health, the Illinois Institute of Technology (Illinois Tech), Loyola University Chicago, and NorthShore University HealthSystem, as well as the Northwestern University Clinical and Translational Sciences (NUCATS) Institute and the University of Illinois at Chicago Center for Clinical and Translational Science (CCTS). The ITM, NUCATS, and CCTS are fueled by nearly $80 million from the National Institutes of Health (NIH) National Center for Advancing Translational Science (NCATS) Clinical and Translational Science Awards (CTSA) Program. The Michigan Institute for Clinical & Health Research shared its technology to help connect the public with research opportunities for this initiative. The New Normal™ initiative is also supported by the Chicago Department of Public Health and other regional and national partners who believe in empowering everyone to get involved in making discoveries to improve human health. Learn more at www.bethenewnormal.org.
About Candice C. Cusic Photography
Former Chicago Tribune photojournalist, Candice C. Cusic, is an established family, pet and wedding photographer and International photography educator.  Cusic specializes in Moment-Driven Photography™ by capturing strong moments without posing.  Her approach to animals is often hilarious, rooted in fine art and remarkably unique, earning her the title of Best Pet Photographer in Chicago. Cusic's studio, located at 1821 W. Hubbard St., provides an extraordinary experience for people who want to celebrate their family and offers museum-quality Italian wall art in one-of-a-kind finishes. Learn more at
cusicphoto.com
.
This project is supported by the National Center for Advancing Translational Sciences (NCATS) of the National Institutes of Health (NIH) through Grant Number UL1TR002389 that supports the Institute for Translational Medicine (ITM); Grant Number UL1TR001422 that supports NUCATS; Grant Number UL1TR002003 that supports the Center for Clinical and Translational Science (CCTS); and Grant Number UL1TR002240 that supports the Michigan Institute for Clinical & Health Research (MICHR). The content is solely the responsibility of the authors and does not necessarily represent the official views of the NIH.
Media Contact:
Sara Serritella
Sara Serritella, ITM Director of Communications and University of Chicago lecturer.
serritella@uchicago.edu