The ITM kicked off 2023 with provoking talks at the recently launched ITM Grand Round series! Missed either of the talks? No worries! They're now available to stream on our YouTube channel!
In February, ITM-Loyola hosted the Grand Rounds and featured a talk from site lead Elaine Morrato, MPH, DrPH, about ITM's new Implementation Science Core and how it can help researchers.
ITM Grand Rounds in March took place at ITM-UChicago and featured a special guest from University of California-Davis, Sergio Aguilar-Gaxiola, MD, PhD. Aguilar-Gaxiola presented on an award-winning community-engaged model focused on advancing mental health equity.
The series is an opportunity for members from all six ITM institutions to get together in-person on a monthly basis, a rarity after the COVID-19 pandemic.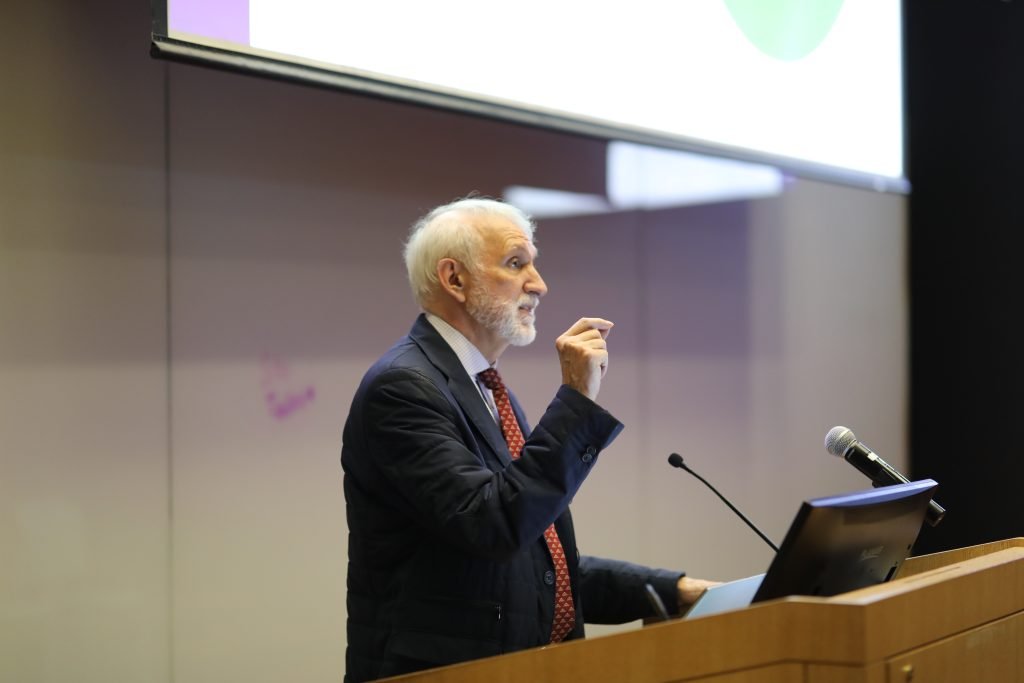 "When we meet together, we're able to have deeper and more meaningful conversations," said Barbara Swanson, PhD, Professor, Department of Adult Health and Gerontological Nursing, College of Nursing at RUSH.
Talks are followed by a reception featuring ample snacks and beverages and plenty of chances to socialize and network.
Watch the February Grand Rounds Here
Watch the March Grand Rounds Here
Register for the upcoming Grand Rounds on April 21st Here
Subscribe to the ITM YouTube channel here so you don't miss the latest content!