The Institute for Translational Medicine (ITM) has named 10 finalists from a pool of almost 70 applicants for its research accelerator program that offers $60,000 and high-value resources to launch innovative projects.
The finalists come from ITM institutes at Loyola University Chicago, Rush, and the University of Chicago, and their projects involve collaborators across the ITM network at the Illinois Institute of Technology and NorthShore University HealthSystem.
Since 2007, the ITM has given researchers nearly $7 million in seed funding through its Pilot Award program to explore ideas that have the potential to improve human health. These scientists have used the data gathered to launch companies, secure millions of dollars in federal funding, build national programs, and more.
Finalists will be guided through a range of free resources available through the ITM – including study design, biostatistics, community feedback forums, communications support, and more – in preparing their final applications due in April 2018.
Submissions will include thorough scientific applications, along with dynamic video pitches that members of the ITM's Community Advisory Review Council (CARC) and the ITM Executive Committee will use in evaluating the projects' potential impacts.
Reviewers will narrow the pool of 10 finalists down to three award winners, who will be announced in late spring. The projects will kick off July 1, 2018, with awardees receiving:
$60,000 in funding.
ITM resource support for each step of the study process.
Video production and communications support to share research findings and impacts.
Learn more about the ITM Pilot Awards and other funding opportunities here.
Those advancing to the 2018 final round include:

Majid Afshar, MD, MS
Assistant Professor in Pulmonary and Critical Care Medicine and in Public Health Sciences
Loyola University Chicago
Using Artificial Intelligence to Spot Signs of Substance Abuse in Electronic Medical Records
Substance misuse like alcohol, tobacco, and drugs have a major impact on the health of patients. Health systems are now required to screen for substance use, making them a valuable source of information – but not every patient self-reports if they are, and there is no automated method in place to use unstructured data from the digital charts to improve people's health. Afshar wants to use artificial intelligence to create free, open-source software fueled by natural language processing that can be used by all health systems to analyze clinical notes and detect those at risk for substance misuse.
Project Title: "Natural Language Processing and Machine Learning for Detection of Substance Misuse in Health Systems that Serve Chicago"
Collaborators: Richard Cooper, MD; Andrew Phillips; David Shoham, PhD; Amy Luke, PhD; Ron Price; Mary Beth Billie; Josh Lee, MD; Cara Joyce, PhD; Dmitry Dligach, PhD, all of Loyola University Chicago; Elizabeth Salisbury-Afshar, MD, of the City of Chicago; and Niranjan Karnik, PhD, MD, of Rush.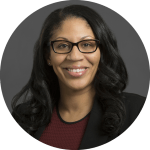 Dawn Bounds, PhD, PMHNP-BC 
Assistant Professor in the
Department of Community, Systems, and Mental Health Nursing
Rush
Helping Prevent Youth Homelessness and Sexual Exploitation
Each year, more than 1 million youth between the age of 12 and 20 become homeless, often due to family conflict. Once homeless, as many as 40 percent of those young people are sexually exploited. Bounds wants to address the problem at its root – family turmoil – in order to decrease the risk of young people running away from home, becoming homeless, and risking sexual exploitation. Support to Reunite, Involve, and Value Each Other (STRIVE) is an evidence-based intervention that works with homeless youth and their families to improve family functioning and prevent future homelessness. Bounds would use a Pilot Award to test STRIVE with sexually-exploited youth and their families, and to determine the best way of collecting sensitive information from youth and their families for data collection, such as through private computer-reporting or in-person interviews.
Project Title: "Preventing Sexual Exploitation in Homeless Youth: The Chicago STRIVE Project"
Collaborators: Niranjan Karnik, PhD, MD; Wrenetha Julion, PhD, RN; Kathleen Delaney PhD, PMHNP-BC; Sally Lemke, DNP, all of Rush; Norweeta Milburn, PhD, of UCLA; and Brenda Myers-Powell and Stephanie Daniels-Wilson, of The Dreamcatcher Foundation.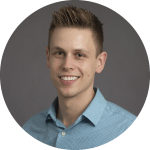 Philip Held, PhD
 Assistant Professor in the Department of Psychiatry
Assistant Research Director, Road Home Program
Rush
Training Neighbors to Deliver Mental Health Services in Their Community
Mental health disorders affect tens of millions of Americans every year – however, access to mental health care can be extremely limited. In Chicago, many neighborhoods have little or no access to mental health services due to cost, location, stigma, cultural barriers, and more. Held hopes to overcome these obstacles by using Pilot Award funding to test the feasibility of training laypeople to deliver Families OverComing Under Stress (FOCUS), an evidence-based intervention, in underserved neighborhoods. If proven effective, FOCUS could be a more sustainable, cost-effective, and accessible way to deliver mental health care to Chicago communities in need.
Project Title: "Examining the Feasibility and Acceptability of Training Lay Community Members in Delivering Evidence-Based Interventions for Trauma"
Collaborators: Niranjan Karnik, PhD, MD; and Sally Lemke, DNP, of Rush; and Patricia Lester, MD, of UCLA.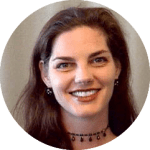 Kristen Jacobson, PhD
 Associate Professor of Psychiatry
Associate Director of Twin Projects, Clinical Neuroscience and Psychopharmacology Research Unit (CNPRU)
University of Chicago
Finding Out How Violence Impacts Kid's Brains & Development
Exposure to community violence is a significant health concern among urban youth, and it has been linked to depression, anxiety, aggression, and more. While much work is being done to reduce violence, there is little research on what biological mechanism are linked to violence exposure and how to best treat individuals exposed to high levels of violence. Jacobson wants to use a Pilot Award to investigate how violence exposure impacts how the youth brain develops and functions. These insights could help lead to tailored community interventions that reduce the effects of violence on youth's health.
Project Title: "Community Violence Exposure and Neural Systems Underlying Risky Behavior and Decision-Making"
Collaborators: Royce Lee, MD; Scott Hunter, MD; Howard Nussbaum, PhD; Jean Decety, PhD; and Micere Keels, PhD, all of UChicago.
Gene Kim, MD 
Assistant Professor of Medicine
University of Chicago
Discovering How Some Advanced Heart Failure Patients Can Achieve Myocardial Recovery and Remission
Failing heart muscle makes it difficult for the heart to deliver blood to the body, leading to progressive organ failure and death. This can be treated with surgical implantation of a mechanical pump. A small percentage of patients have hearts that recover to the point that they can be weaned off of their mechanical heart pumps. Kim hopes to use a Pilot Award to study the characteristics of heart muscle and its surrounding structures in patients' hearts to find out why – and in turn, improve treatment for future patients and better predict whether they could make full recoveries.
Project Title: "Cellular and Extracellular Changes Corresponding with Reverse Remodeling and Myocardial Recovery"
Collaborators: Marcella Vaicik, PhD; and John Georgiadis, PhD, Illinois Institute of Technology.
Ece Mutlu, MD, MS, MBA 
Associate Professor in the Department of Internal Medicine
Director, Section of Clinical Research
Rush
Testing a New, Non-Invasive Way to Monitor Crohn's Disease
Crohn's disease is a chronic illness causing inflammation and irritation in your digestive tract, and it affects more than half a million Americans. Monitoring the disease requires a variety of costly, invasive, or complicated procedures like a colonoscopy, CT scan, or stool sample test. Mutlu wants to use a Pilot Award to create a convenient, new blood-based test to monitor Crohn's disease activity in patients' bodies by measuring the destruction of intestinal cells that lead to the inflammation and irritation. This accurate, non-invasive monitoring could help tailor treatments and medication for better patient care.
Project Title: "Disease Monitoring in Crohn's Disease"
Collaborators: Savas Tay, PhD, of UChicago.
Benjamin Shogan, MD 
Assistant Professor of Surgery
University of Chicago
Exploring the Connection Between High-Fat Diets and Colorectal Cancer
Colorectal cancer is a cancer of the colon or rectum that causes changes in your bowel habits, and it is the third leading cause of cancer-related deaths in American women and the second leading cause in men. Motivated by his previous research, Shogan, wants to use a Pilot Award to investigate how a high-fat diet and the bacteria in your intestine can cause colorectal cancer to develop. This microbiome research could shed light on how this cancer works, as well as pave the way for new treatments.
Project Title: "Investigation on How a High-Fat Diet and the Intestinal Bacteria Cause Colorectal Cancer Tumorigenesis"
Collaborators: John Alverdy, MD; Neil Hyman, MD; Ralph Weichselbaum, MD; and Jack Gilbert, PhD, all of UChicago.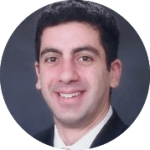 Corey Tabit, MD, MPH, MBA 
Assistant Professor of Medicine
University of Chicago
Discovering How Community Stress Impacts Cardiovascular Disease in Low-Income Urban Patients
Cardiovascular disease (CVD) can cause heart attacks, strokes, or heart failure, and it is the leading cause of death worldwide. Patients of a lower socioeconomic status are at higher risk for major events like heart attacks, although risk differs from patient to patient and from day to day based on location, stress, and more. Tabit wants to use a Pilot Award to determine and predict the association between community stressors, like shootings, and CVD health outcomes to help control risk factors in urban patients of a low socioeconomic status.
Project Title: "Geo-Temporal Predictors of Cardiovascular Events Among Low-Socioeconomic Urban Patients"
Collaborators: James Liao, MD; Luc Anselin, PhD; Dan Adelman, PhD; and Stephanie Besser, MSA, MSAS, MACJC, MSPA, all of UChicago.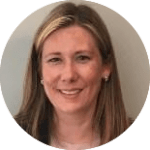 Jennifer Wildes, PhD 
Associate Professor in the Department of Psychiatry and Behavioral Neuroscience
Director, Eating Disorders Program
University of Chicago
Finding the First Biomarker for Psychiatric Diseases
There are no current biomarkers for psychiatric diseases, which leaves many to go undiagnosed and untreated. Wildes wants to find the first biomarker for the deadliest psychiatric disease: restrictive eating disorders. These disorders, such as anorexia nervosa, are chronic behavioral health conditions where extreme self-imposed limitations on food lead to dangerously low body weight or weight loss. Wildes plans to test a potential biomarker based on prior research – an essential fatty acid insufficiency – that could lead to the first bio-screenings for a psychiatric disease, help diagnose patients sooner, and ultimately save lives.
Project Title: "Testing A Novel Biomarker of Illness Progression in Restrictive Eating Disorders"
Collaborators: Christy C. Tangney, PhD, of Rush; Sarah Keedy, PhD; Scott J. Hunter, PhD; and Carolina Anaya, BA, all of UChicago.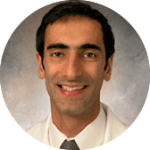 Bakhtiar Yamini, MD 
Professor of Surgery
Director, Neurosurgical Oncology
University of Chicago
Testing Potential New Treatment Plan for Adult Brain Cancer
Glioblastoma (GBM) is the most common cancerous brain tumor found in adults, and it can often be deadly. Chemotherapy administered through the oral drug alkylator temozolomide (TMZ) is the most effective treatment for GBM, although no new chemo-based treatments have been approved for the disease in more than 10 years. Yamini has conducted research that found adding the oral medicine acetazolamide (ACZ) improves TMZ treatment. He wants to use a Pilot Award to perform a Phase 1 clinical trial testing the safety and tolerability of adding ACZ to TMZ to better treat brain cancer.
Project Title: "Repurposing Acetazolamide for Chemo Sensitization in Malignant Glioma"
Collaborators: Ryan Merrell, MD, of NorthShore University HealthSystem; and Steven Chmura, MD, PhD; Peter Pytel, MD; Ted Karrison, PhD; John Collins, MD, PhD; and Anna Alecci, all of UChicago.
About the Institute for Translational Medicine (ITM)
The Institute for Translational Medicine (ITM) makes research breakthroughs happen and gets those discoveries into the real world to improve your health as soon as possible. The ITM is a partnership between the University of Chicago and Rush in collaboration with Advocate Health Care, the Illinois Institute of Technology (Illinois Tech), Loyola University Chicago, and NorthShore University HealthSystem that's fueled by almost $35 million in grants from the National Institutes of Health (NIH). We're part of a network of more than 60 NIH-supported sites across the country working to slash the time it takes to develop and share new treatments and health approaches. We work with you and for you to make participating in health research easy, so that together we improve health care for all.
Join the movement and learn more about how we help researchers, physicians, community members, industry, government organizations, and others at chicagoitm.org.
Connect with us on Facebook and Twitter @ChicagoITM.
The ITM is supported by the National Center for Advancing Translational Sciences (NCATS) of the National Institutes of Health (NIH) through Grant Number UL1TR002389.