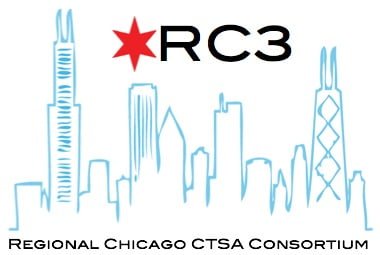 The National Institutes of Health (NIH) has honored three Chicagoland universities Clinical and Translational Science Awards (CTSA) from its National Center for Advancing Translational Sciences (NCATS) to develop, demonstrate, and disseminate innovative research tools and discoveries.
The University of Chicago Institute for Translational Medicine (ITM) collaborates with the more than 60 members of the CTSA consortium across the country, as well as two local institutes: Northwestern University's Clinical and Translational Sciences Institute (NUCATS) and the University of Illinois at Chicago's Center for Clinical and Translational Science (CCTS).
The three Chicagoland CTSAs united to form the Regional Chicago CTSA Consortium (RC3), which leverages local resources and educational opportunities to serve investigators and community stakeholders throughout the city. And now investigators can seamlessly use each other's core facilities, thanks to an RC3 and Chicago Biomedical Consortium initiative to foster collaboration. Graduate students at RC3 universities can also take courses at any of the three schools as part of the Chicago Metropolitan Exchange Program.
Enjoy taking advantage of the below additional opportunities offered by each group.
[ai1ec tag_name="Chicagoland CTSA" ai1tec view="posterboard"]