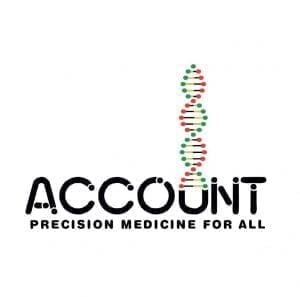 While precision medicine has been proven to help patients, very few studies have looked at how it impacts African Americans.
ITM investigators – including David Meltzer, Doriane Miller, Robert Grossman, and Peter O'Donnell – and Northwestern University have teamed up to launch The African American Pharmacogenomic Consortium Network Transdisciplinary Collaborative Center (ACCOuNT TCC) to:
engage community leaders in this research
develop a precision medicine initiative for African Americans to see if the practice is as helpful to them as those of European descent
support researchers who are studying how African American genetics impact responses to medications
ACCOuNT is offering a Pilot Grant Program with administrative support from the ITM to stimulate community stakeholders to be the principal drivers of pharmacogenomics-enabling research projects that they conceive, plan, and execute with support from research collaborators.
Two projects focused on cardiovascular pharmacogenomics, or how a person's genes impact their reaction to drugs for the heart and blood vessels, will be awarded each year. Awards will be made for up to $25,000 for each project.
The application deadline is September 15, 2017. View the RFA here and at the below button, and contact ITM investigator Doriane Miller, MD, at doriane.miller@uchospitals.edu with questions or for help finding a research or community partner.
Click Here for the Application
[ai1ec tag_name="account-event-tag" ai1ec view="posterboard"]